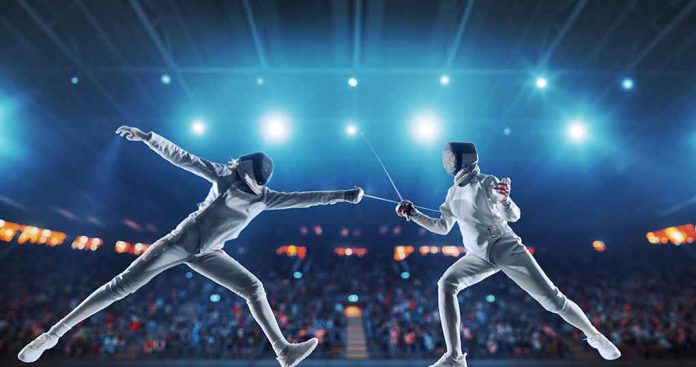 (RepublicanReport.org) – Ever since swimmer Lia Thompson won the women's NCAA Division I national championship in 2022, the issue of transgender individuals competing in sports has been a hot topic of debate. Some feel that having someone who was born biologically male shouldn't compete against those born biologically female because it gives that person an unfair advantage. Others disagree and believe transgender people should be included in sports competitions. In fact, several organizations have rules in place allowing such a thing with hormonal stipulations. The issue recently came up again — this time in fencing.
On October 15, Liz Kocab won the Vet Women's Epee at the annual FIE Veteran Fencing World Championships for those in the 70+ category. The award was Kocab's eighth time winning on that level in fencing — her fourth consecutive win in the Vet Women's Epee. This time, the athlete beat out a 14-time champion from Finland, bringing the issue to the news forefront.
In November 2022, USA Fencing put out a statement making the organization's view toward transgender and nonbinary athletes clear. The entity adopted a new policy giving all athletes the opportunity to compete based on gender identity — which may or may not match their gender assigned at birth. The policy stated that all youths can compete without restrictions, and older athletes, including the veteran class, must adhere to hormone requirements. Transgender female athletes must be on testosterone suppression treatment for at least 12 months prior to competing in US Fencing-sanctioned competitions. While it's unclear how long Kocab has been on such therapy, athletes must provide proof to compete.
It didn't appear that any participants in the competition were complaining about Kocab's win. FIE celebrated the champs on social media. Kocab reportedly said she felt it was "important to support the USA" by competing in the championship.
Copyright 2023, RepublicanReport.org