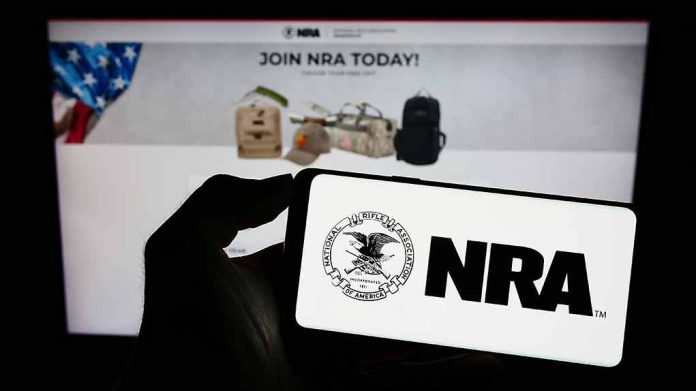 (RepublicanReport.org) – The National Rifle Association (NRA) promotes itself as the country's longest-lived civil rights advocacy group, stating that it has over five million members among its ranks. However, shrinking membership has left the organization struggling to hold its former grip on conservative politics, and some opponents believe the downward spiral is a sign of the times. They feel gun violence across the country has led to shifting attitudes regarding the pro-firearm group.
Waning Support
Newsweek reports that the NRA has been lobbying for Second Amendment rights since 1871. The group has enjoyed numerous gains against gun control advocates over the years, but it seemed almost unstoppable between 2003 and 2013. During that decade, the NRA was able to influence 230 legislative decisions. Thanks to those efforts, six state laws protect multiple municipalities from limits on citizens' gun rights.
But much can change in 10 years, and the NRA's claim that it's still over 5 million strong is reportedly outdated. The Trace shares that CEO Wayne Robert LaPierre Jr. reported at a January 2023 board meeting that the organization was down to 4.3 million members. It explains that the gun advocacy group received 164,899 fewer membership renewals in 2022 than expected, and it also brought in 176,402 fewer new members. Overall, since 2018, the group has lost about 1 million members. The reduced membership means less revenue from yearly dues fees — about $55 million less than what the group had hoped to bring in last year.
Looming Legal Troubles
The NRA has also received bad press over legal troubles, the biggest stemming from allegations that LaPierre and multiple other ranking officers were funneling money from the organization. The CEO stands accused of spending millions on personal security and vacations, which included travel on private jets, trips to the Bahamas with his family, and luxury car services. LaPierre also allegedly accepted lavish gifts from vendors and had his contract with the NRA include a $17 million benefit to his exit clause. New York Attorney General Letitia James, who filed the case, previously tried to have the NRA dissolved over its issues, but Manhattan Judge Joel M. Cohen rejected the bid.
The NRA slammed James' current lawsuit as "baseless" and "premeditated," according to Newsweek, which adds that the gun advocacy group has made multiple failed attempts at getting her complaint dismissed. The organization also tried to file for Chapter 11 bankruptcy with plans to reorganize in Texas. The judge blocked that move as well, alleging the NRA had only filed to elude oversight regulation enforcement in New York.
Copyright 2023, RepublicanReport.org