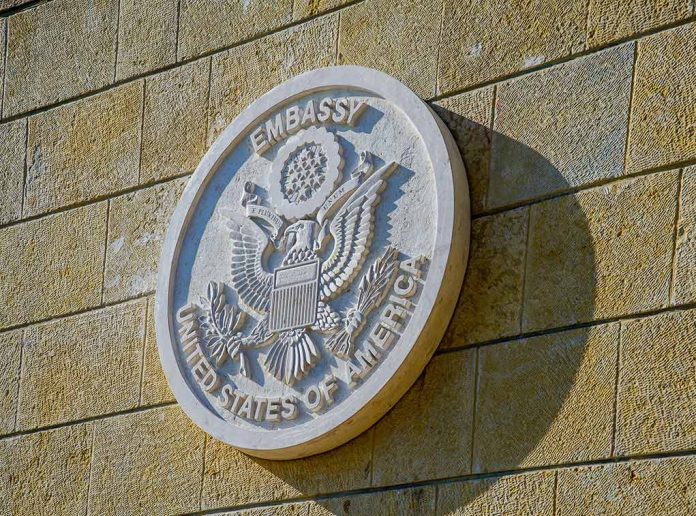 (RepublicanReport.org) – A devastating explosion recently hit a hospital in Gaza, reportedly killing hundreds of people, and both Israel and Palestine say enemy fire is responsible. The event has caused explosive anger on both sides as leaders condemn the massacre, just one piece of the devastation that has resulted, so far, from the full-blown war between the two groups.
US President Joe Biden sided with Israel as he took a last-minute trip to the Middle East in an effort to help with peace-making efforts. His presence reportedly only added fuel to Hamas fire.
Deadly Hospital Explosion
The explosion hit the al-Ahli Hospital in northern Gaza on October 17. The blast caused heavy damage and killed an estimated 500 people. Israel Defense Forces (IDF), along with Prime Minister Benjamin Netanyahu, say the deadly rocket wasn't theirs, insisting it came from inside Gaza. Officials say an analysis of the site shows no evidence of a missile strike, which would have left a crater in its wake. They also note that there were no known scheduled strikes in that area when the hospital explosion occurred. Even more, IDF shared audio footage on X, the platform formerly called Twitter, that reportedly captures two Hamas operatives discussing the event and coming to the revelation that one of their own misfired rockets hit the site.
Still, Palestine's official narrative is that Israel hit the hospital in one of its airstrikes, fueling the anger in Gaza as well as other areas of the world with populations sympathetic to the Muslim population. Since Israel struck back against the initial attack, demonstrations have taken place in dozens of major cities across the globe.
The US Stands With Israel
Biden met with Netanyahu at a press conference in Tel Aviv on October 18, where he proclaimed the US' solidarity with Israel. The 80-year-old president looked tired and spoke in monotone as he sat beside his ally. He expressed his grief and outrage over Hamas' recent attack, stating that the hospital explosion did indeed appear to have come from Palestinian forces, but because not everyone agreed, they still had much to overcome.
Biden's comment might be a serious understatement. Pro-Hamas demonstrators, unconvinced by Israel's explanation, surrounded the US Embassy in Beirut, Lebanon, following the explosion. Additionally, Palestinian Authority President Mahmoud Abbas, Egyptian President Abdel Fattah El-Sisi, and Jordanian King Abdullah II were scheduled to meet with the US president, but they canceled on him following the explosion's aftermath.
Sympathizers blame both Israel and the US for the Jewish nation's vengeful escalation against its Muslim neighbors following Israel's response to the jihadists' October 7 massacre.
Copyright 2023, RepublicanReport.org