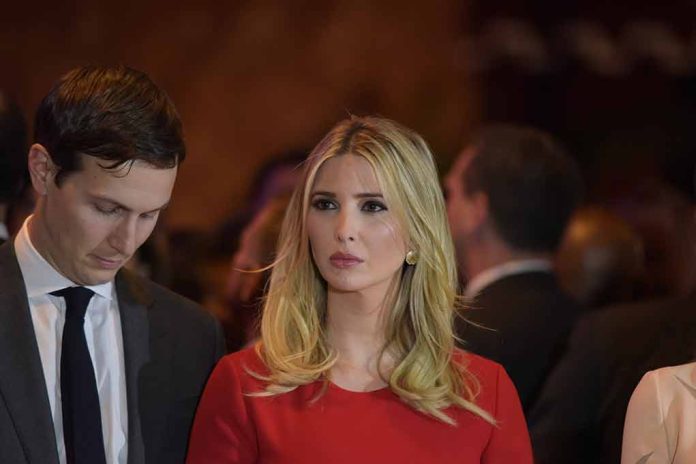 (RepublicanReport.org) – In September 2022, New York Attorney General Letitia James sued former President Donald Trump, three of his children, his organization, and others for fraud. A year later, Judge Arthur Engoron granted a partial summary judgment finding the defendants were indeed liable for fraud, and a trial commenced to determine damages. While Ivanka Trump was dropped as a defendant from the case, she was called as a witness. However, she tried to get out of her duty by giving an excuse that made her a laughingstock online.
On November 3, Newsweek reported that Ms. Trump asked the court to pause her testimony because she would have to appear during the school week. She claimed that would cause her "undue hardship." The former president's daughter was mocked online, as everyday moms and dads pointed out her clear privilege. The fact is, parents all over the US have to answer to their responsibilities whether or not they fall on a school week.
Author Mary Trump made fun of her cousin on social media giving a tongue-in-cheek statement about how Ivanka Trump really has her "finger on the pulse of the hardships" every day parents face in the US. She called the former president's daughter an "entitled a**hole." MSNBC Anchor Katie Phang joined in the rubbing stating Ivanka Trump had to "find a babysitter," adding that her "privilege [was] showing." Another user referred to Ms. Trump as a princess with endless staff and a family member nearby who could easily take care of her children — and already does when required.
The attorney general sent a letter to the court calling the ask "utterly meritless." Engoron swiftly rejected Ms. Trump's request stating she must appear in New York to testify on November 8. Her brothers, Donald Trump Jr. and Eric Trump — both defendants — already took the stand. The former US leader has also taken the stand.
Copyright 2023, RepublicanReport.org