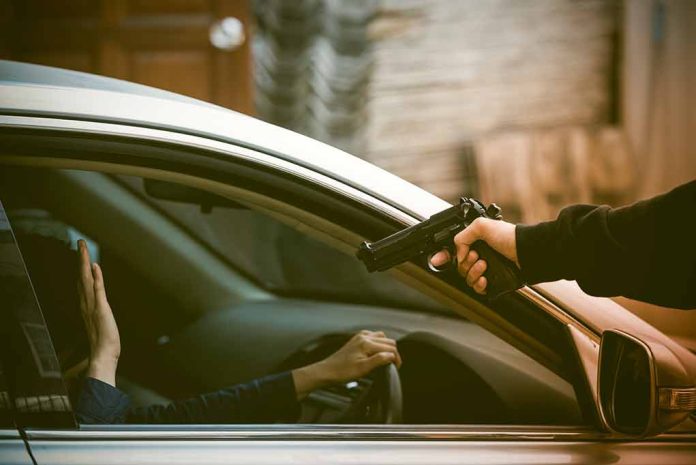 (RepublicanReport.org) – Three armed men recently rushed in on Rep. Henry Cuellar (D-TX) as he was parking his car on the street in front of his Washington, DC, apartment building. The thieves took his phone as well as his white Honda, but they left the representative otherwise unharmed. Police have since recovered the vehicle, but they don't appear to have identified their suspects.
The carjacking took place on October 3, at roughly 9:32 p.m. Cuellar's chief of staff issued a statement thanking law enforcement for recovering his car so quickly, adding that the lawmaker was working with police in an effort to find the perpetrators. Officials believe all three attackers were black males, noting that the men were dressed completely in black at the time of the attack.
DC has become overrun by crime in some areas, and many Republicans are blaming left-wing policies for the startling increases. The House Oversight Committee sent a letter to Mayor Muriel Bowser in October 2021 demanding to know how she planned to fix the issue. The lawmakers pointed to police defunding efforts, accusing her of being part of the problem. She failed to respond, prompting a second letter in March 2022. It states that DC has seen a 50% increase in robberies, a 40% rise in burglaries, and a 20% increase in overall violent crime. Metro Police have reported 753 carjackings in just this year alone, with 75% of them involving guns. They've managed to close fewer than one-quarter of those cases.
The New York Post reports that several Washington, DC, employees have become victims of violent crimes. It lists the February assault of Rep. Angie Craig in her apartment elevator, the March brutal knife attack on 26-year-old Phillip Todd, a staffer for Sen. Rand Paul (R-KY), and another staff member for Rep. Paul Finstad, who suffered minor injuries after being attacked by a gun-wielding thug close to where Cuellar's attack took place.
Copyright 2023, RepublicanReport.org