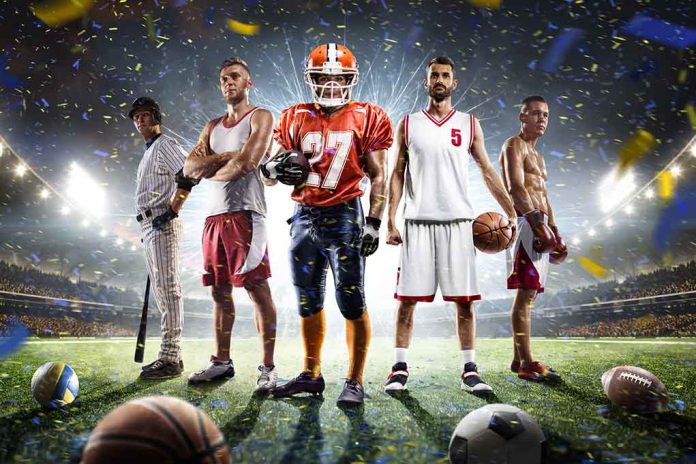 (RepublicanReport.org) – Becoming a professional sports player takes a lot of time and dedication, but striving to become a superstar is an entirely different challenge. As an incentive for prospects to push on and reach for the sky, organizations offer players massive contracts to reward them for their hard work. Here are some of the highest-paid athletes in the world.
These are the highest paid athletes pic.twitter.com/W3cP6HEoZL

— Alvin Foo (@alvinfoo) November 18, 2022
When people talk about top-ranking athletes, names like Lebron James, Kevin Durant, Tom Brady, and Aaron Rodgers likely come to mind. Each of these people are in the top 15 highest-paid players in the world. Despite his age, James is still dominating the NBA, and in return, he is the top-earning player in the league. The Lakers star made $121.1 million in 2022 alone, but only $41.2 million of that came from his work on the court. In comparison, Durant earned $42.1 million for his work on the floor and only $50 million outside of the gym, for a total income of $92.1 million.
James is the second-highest paid athlete in the world, but even he lags behind the top spot by nearly $10 million. Lionel Messi makes $75 million as a soccer player and an additional $55 million off the field, for a total of $130 million. Much of the income James enjoys also comes from his off-the-court ventures, bringing him $80 million worth of revenue. NBA Players dominate the top 10 highest paid athletes with Stephen Curry making $92.8 million at the fifth spot, Durant coming in at #6, and Giannis Antetokounmpo's $80.9 million earning him 10th place on the Forbes list.
Football legend Brady may not be the highest paid player in the NFL, making only $31.9 million on the field, but he still makes more money than any other football player, raking in a total of $83.9 million. Matthew Stafford, at $69.8 million, makes more than double on the field than Brady.
Regardless of their status and fame, it's easy to say that any professional sports player is well off. How would you like to make that kind of money? Would you be willing to dedicate your entire life to sports?
Copyright 2023, RepublicanReport.org