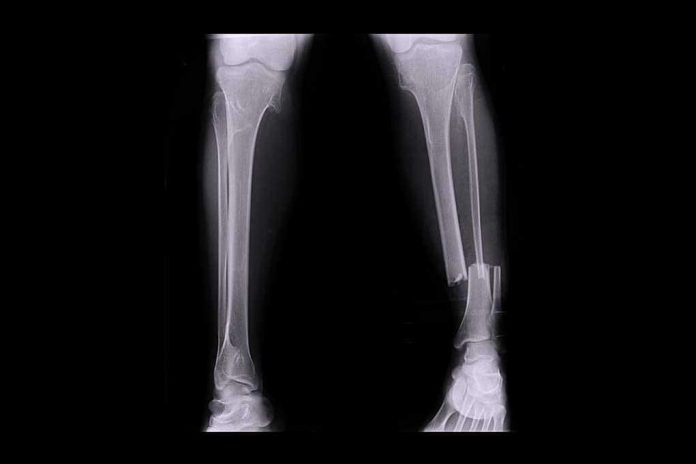 (RepublicanReport.org) – The lengths to which dedicated sports players will go in pursuit of their goals on the court or the playing field are often incredible. With advancements in nutrition, exercise science, and other areas, we're seeing a generation of athletes pushing themselves to heights never previously witnessed, and there's no sign of this trend stopping soon. Sometimes, though, success in sports has nothing to do with innovation and everything to do with sheer grit.
On Tuesday, October 26, the Atlanta Braves squared off against the Houston Astros in Game 1 of the World Series. Charlie Morton, the pitcher for the Braves, was hit in the shin by a struck ball traveling at over 102 mph during the second inning.
Morton carried on without indicating he was seriously hurt. He threw another 16 pitches before doctors performed an X-ray on him, revealing that he had a fractured fibula bone in his right leg.
Charlie Morton threw 10 pitches on a broken leg, sat down for a half-inning, threw six more pitches, the last two of which were a 96-mph fastball and 80-mph curveball to strike out Jose Altuve.

So, yeah, Charlie Morton threw 16 pitches pushing off the mound with a broken leg.

— Jeff Passan (@JeffPassan) October 27, 2021
Morton will now miss the rest of the World Series, per a tweet from the Atlanta Braves on Tuesday night. His fortitude in playing with a broken leg has earned him high praise from fans and others in the world of baseball, particularly his manager and fellow players.
Copyright 2021, RepublicanReport.org