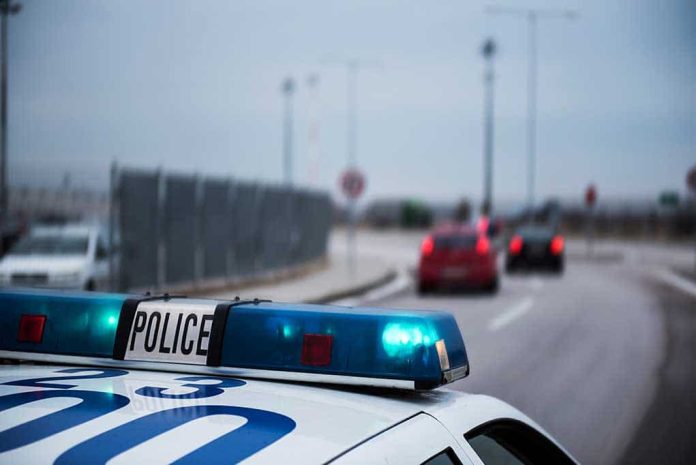 (RepublicanReport.org) – From time to time, police officers find themselves engaged in a car chase when trying to apprehend a suspected offender. Most of the time, the individual will stop at a checkpoint when an officer requests that they do so, but, on occasion, the suspected criminal will speed off, and the officer(s) have no choice but to give chase. One such encounter recently happened in Florida, but it wasn't the sort of car chase you're used to seeing on the news — or in movies.
A viral video has emerged of an incident from earlier this month in which an elderly man on a mobility scooter ended up on the Florida Turnpike. The man was heading in the northbound direction near mile marker 9.
Florida State Troopers ended up pursuing the man as he drove along the left shoulder of the freeway, traveling well under the speed limit. The video shows him dressed in a red polo shirt and a white hat. He reportedly ended up on the highway by accident and was unable to find a suitable exit point.
Oh, #Florida! State troopers seen chasing elderly man riding scooter on #Florida Turnpike in viral video. He told them later he'd accidentally driven up an on-ramp and couldn't figure out how to get off. https://t.co/iWrAxIJiXy

— Craig Pittman (@craigtimes) October 7, 2021
Police managed eventually to get the 75-year-old to an exit ramp, allowing him to leave the highway safely. One hopes he'll be more careful to observe signage the next time he's out on his scooter.
Copyright 2021, RepublicanReport.org