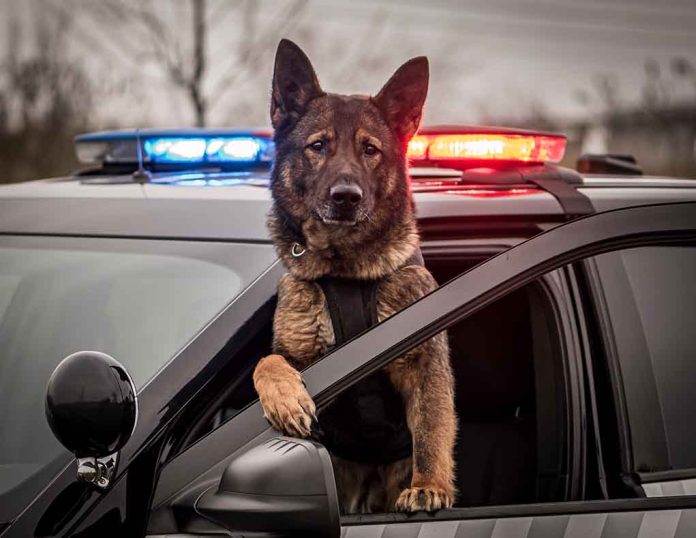 (RepublicanReport.org) – While a simple thing like companionship can be enough to give dogs the title of man's best friend, sometimes their service goes well beyond providing daily comfort. These four-legged pals can become service animals for the disabled, catch bad guys with police, and entertain us through their acting prowess in TV and movies. Here are a few dogs of many who have even been hailed as heroes and a bit about what they did to earn the title.
Adak was a German shepherd who worked with the US federal government and the military overseas to sniff out explosives on the battlefield. This hero dog earned several awards for his brave efforts, including the 2017 American Humane Hero Dog Award. Adak worked in several countries and saved many lives by hunting down terrorists and helping innocent people get out of harm's way.
Diva was a Belgian Malinois who sprung into action after a 7.1 magnitude earthquake hit Montecito, California, and Mexico City in 2017. This hero animal worked with the Los Angeles County Fire Department to search for survivors of the disaster in both The Golden State and south of the border. Although several people died in the tragedy, many were rescued, in part, due to the heroic actions of Diva and other brave four-legged friends who joined in the search.
Hook, who was part Jack Russell terrier and part Chihuahua, was a 12-pound therapy dog with little formal training. One day in Sacramento, he was accompanying his owner, hearing-impaired Joyce Herman, on a walk. They were crossing the transit railroad tracks when an oncoming train came barreling closer to the dog's human. When she didn't listen to his warning, Hook used all his strength to drag her across the tracks just in time to save her life.
Copyright 2022, RepublicanReport.org