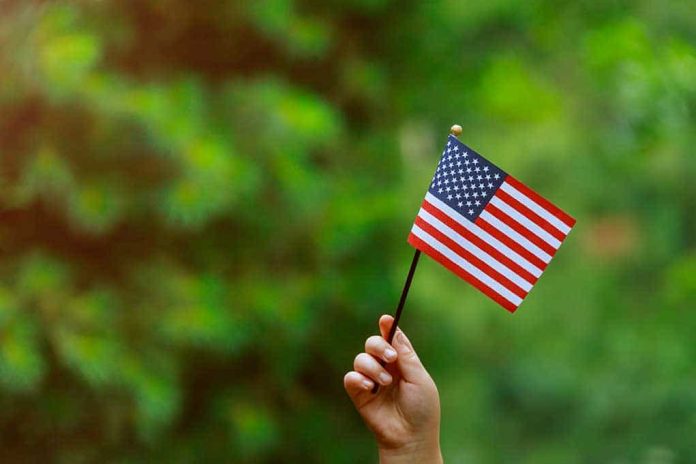 (RepublicanReport.org) – Some conservatives feel that patriotism is under attack in America, particularly among young people. Many teenagers and young adults are expressing disillusionment with our nation, routinely calling into question values that have prevailed since the birth of America.
However, this isn't the case everywhere. On Tuesday, May 25, Fox News published a report on six boys in Nebraska who run a business that celebrates their love of country. Flying Old Glory, established in 2019, provides a service whereby American flags are placed in customers' gardens on the mornings of major national holidays.
The co-founders, all between 12 and 14 years of age, assemble the flags themselves and distribute them at dawn on Independence Day, Flag Day, Memorial Day, Patriot Day, and Veterans Day. They then collect them later in the evening.
On American holidays and remembrance days, the boys place an American flag at the end of their customer's driveway. The goal is to have as many homes on their neighborhood streets showing their support.

— 6 News WOWT (@WOWT6News) May 24, 2021
As well as a way to start saving for their future, says one of the boys, the business is a good way to "spread patriotism in [their] community." If more young Americans thought like this, the country would be much better for it.
Copyright 2021, RepublicanReport.org