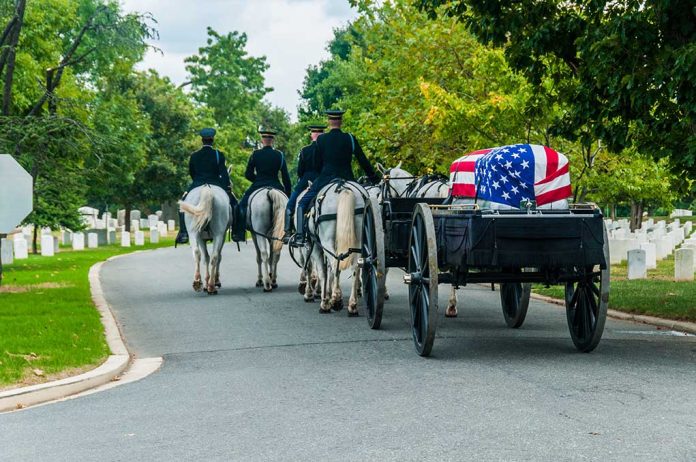 An American Hero Has Just Passed Away
(RepublicanReport.org) – The Medal of Honor is the most prestigious military award armed services members can receive. It signifies that recipients have performed exceptionally while engaged in active combat against an enemy of the nation, showing "personal bravery or self-sacrifice" of a type that sets a service member apart from others.
Since its inception during the Civil War, approximately 3,500 individuals have received the well-deserved recognition. The last living service member who received the award for participation in World War II recently passed away.
Hershel "Woody" Williams died on Wednesday, June 29 in West Virginia at the age of 98. He had been living in a veterans medical center that was named after him. He was surrounded by members of his family at the time of his passing in the early hours of the morning.
Williams was a Marine corporal during the war. He won the Medal of Honor for heroic actions at the Battle of Iwo Jima. Using explosives and a flamethrower, he fought his way through enemy machine-gun fire, killing opposition troops bunkered in small concrete enclosures called pillboxes. Williams kept fighting after all the other troops in his company were killed.
CWO4 Hershel Woodrow "Woody" Williams, the last living World War II Medal of Honor recipient, passed away early this morning, June 29, 2022. Woody received the Medal of Honor for his heroic actions at Iwo Jima. pic.twitter.com/yLqKUmAGDp

— U.S. Marines (@USMC) June 29, 2022
After the war, Williams became an important figure in the veteran community, and remained actively involved in it for the rest of his life.
May he rest in peace.
Copyright 2022, RepublicanReport.org