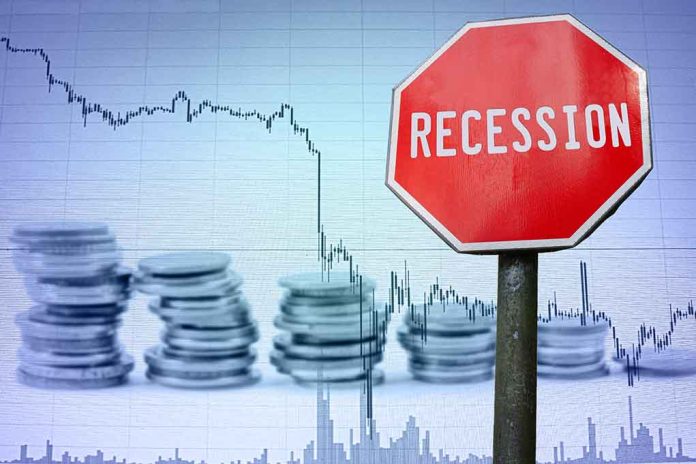 World Bank Makes STUNNING Prediction – Prepare For Possible Global Impact
(RepublicanReport.org) – Worries about economic uncertainty were rife during the COVID-19 pandemic. However, now with the worst of the virus behind us, these concerns are more potent than ever. Poor performance in capital markets and skyrocketing inflation in the cost of basic consumer goods have experts warning dark economic times could be ahead.
Worldwide Recession Could Be Coming, Says World Bank
On Tuesday, June 7, the World Bank published a press release containing some unfavorable news about the economic conditions the global market could be set to endure over the coming months. The organization's Global Economic Prospects report highlights a number of areas of concern.
The report compares today's situation to conditions during the 1970s, when stagflation was prominent in many areas. "Stagflation" describes an economy with high inflation but slow growth, a scenario that leaves people with a continuing decrease in their standards of living. This slow growth leads to reduced spending, which sends the economy into a recession period, if that reduction lasts for months — or sometimes, even years.
According to the report, factors surrounding the Ukraine-Russia war and China's COVID lockdowns are significantly impacting supply chains — which leads to higher prices and decreased spending — and leading to significant decline in growth. In fact, the global growth, which was 5.7% in 2021 was originally predicted to be 4.1% this year. That's no longer the case. Now, estimates put growth at just 2.9%, a significant drop indicating that recession is likely on the horizon for many countries. World Bank President David Malpass says it "will be hard to avoid," but says countries can mitigate some of the damage if they "encourage production and avoid trade restrictions." However, he pointed out during an interview with Bloomberg TV that while we're not in a global recession yet, it could be coming.
The World Bank notes the similarities between now and then, including disturbances in the supply chain boosting inflation, an extended period of relaxed monetary policy in developed countries, and weaknesses in smaller countries related to the tightening of monetary policy.
However, the report also notes today's state of affairs is different from what was seen in the 1970s in many important respects. The US dollar is currently very strong, while it was consistently weak in the 1970s. The big banks all have solid balance sheets, and commodity prices are not rising as dramatically as they did decades ago. Significantly, the world's large central banks have much more sophisticated rules and systems for managing inflation than they did 50 years ago.
How Inflation Is Impacting Us Right Now
The most obvious symptom of inflation at the moment is the increased cost of gas to fill our cars. Fuel prices have ballooned this year, with particularly sharp price increases following the Russian invasion of Ukraine.
At the time of writing, AAA's gas prices tracker shows the national average price of a gallon of gas is just under $5. Prices are particularly bad on the West Coast; in California, the average gallon of gas costs over $6.40, and average prices are well over $5 in Oregon, Washington, Arizona, and Nevada as well.
It's not just gas, though. Core inflation, a measure that does not account for the prices of gas or groceries, is also on the rise.
If the World Bank's prediction is accurate, we could have a long road ahead
Copyright 2022, RepublicanReport.org