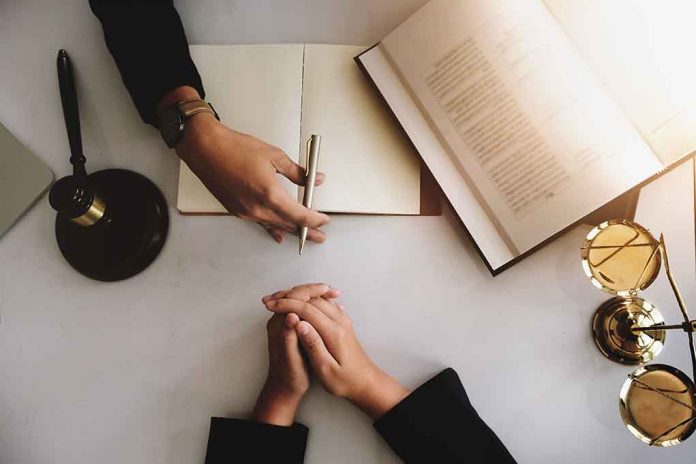 (RepublicanReport.org) – Every now and then, a missing person case captivates a community, or sometimes even the entire nation. A lot of the time, these stories have tragic endings. In some instances, however, things don't turn out how people expect they will, such as in the 2016 case of Sherri Papini.
On Tuesday, April 12, Sherri Papini accepted a plea deal following a criminal investigation of an alleged attempt she made to fake her own kidnapping. Papini vanished near her California home in November 2016, before reappearing just over three weeks later, about 140 miles away. She had various injuries, including a wound from an apparent branding. Papini claimed two Hispanic females had kidnapped her, and described the women to a police sketch artist.
Sherri Papini went missing more than five years ago. She just admitted that she faked her own kidnapping. https://t.co/DS4hWTPdP7

— The Hill (@thehill) April 14, 2022
Investigators later found out Papini had been staying with her ex-boyfriend during the period she said the kidnapping was underway. She made self-inflicted injuries to make the story more believable.
Papini's attorney's office released a statement from the defendant in which she apologized to her friends, her family, and others who were affected by her deception. She was arraigned in court on Wednesday. Her crimes could end in a 20-year sentence for mail fraud and a maximum of 5 years for her lies to the FBI.
Copyright 2022, RepublicanReport.org