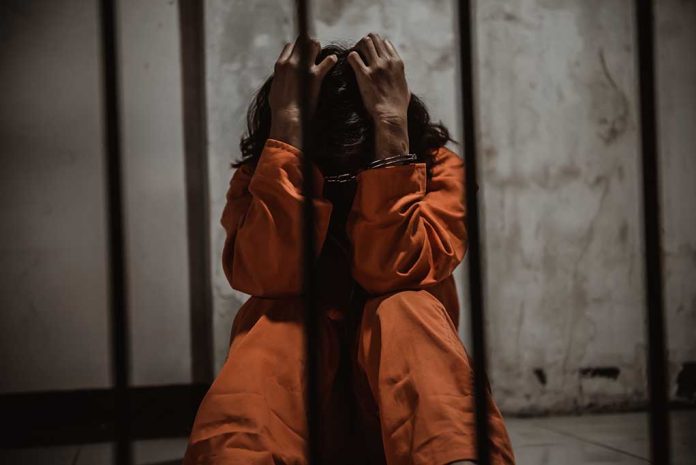 34 Year PRISON Sentence – You Won't Believe What It's For
(RepublicanReport.org) – Saudi Arabia allegedly has a history of cracking down on freedom of expression and in journalism. The countries government has faced accusations that it was involved one of the highest-profile cases — the murder of Saudi journalist Jamal Khashoggi in 2018. Now, reports are once again shining a light on Saudi Arabia for allegedly punishing one of its outspoken citizens.
According to reports from human rights groups, a Saudi court has sentenced Salma Al-Shehab to 34 years behind bars over tweets she posted. Al-Shehab, who is a Saudi Arabian citizen, was studying for a PhD in Leeds University in the United Kingdom when she traveled home near the end of 2020. Following her arrival, law enforcement in Saudi Arabia reportedly took her into custody and quizzed her about her posts, which called into question a number of Saudi policies oppressive to women. She also allegedly interacted with dissidents on the social media platform.
The Specialized Criminal Court previously handed down a sentence of three years, but a court of appeal upped it to 34 years, according to The Guardian.
"A Saudi student at Leeds University who had returned home to the kingdom for a holiday has been sentenced to 34 years in prison for having a Twitter account and for following and retweeting dissidents and activists" https://t.co/yKQeqUItGd

— Shashank Joshi (@shashj) August 17, 2022
According to domestic reports, American officials are looking into the case. In a video shared by NBC News, State Department spokesperson Ned Price criticized Saudi Arabia's record on human rights and free speech while speaking with reporters earlier this week.
Copyright 2022, RepublicanReport.org