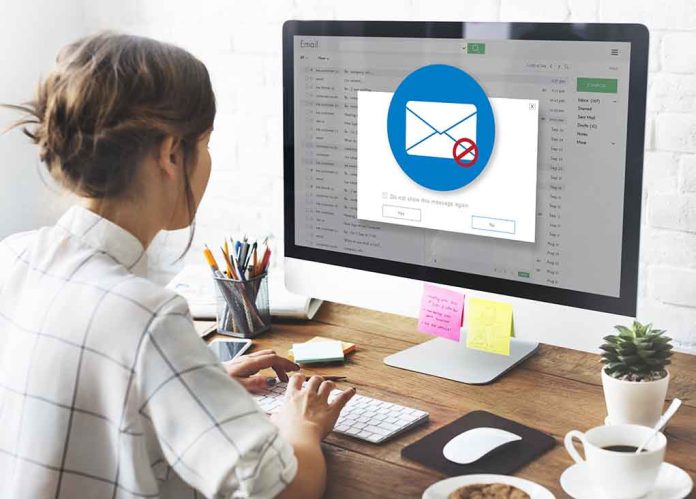 (RepublicanReport.org) – Purchasing a home is a fairly complicated process that involves many parties, including the real estate agent, buyer, seller, and lender. These days, much of the communication between parties takes place online. Unfortunately, the digital space can be prone to hacking and crime. In fact, Statistica recently reported cybercrime is one of the fastest-growing threats in the US. One American recently learned how dangerous deals on the internet can become.
On March 14, Fox 31 reported that scammers tricked Colorado resident Vicki Ragle out of over $196,000 when she was trying to buy a townhouse. According to reports, the 69-year-old was conversing with all the parties involved in the real estate transaction through email, when hackers circumvented the communications. The criminals, posing as the title company, asked Ragle to send the nearly $200,000 to close the deal — she complied. The victim, a recently retired teacher of 42 years, said that money was her life savings, and she's now "homeless."
A mom and her daughter in Lakewood are sharing their story to help warn others after they were scammed out of almost $200,000 while trying to buy a townhome. https://t.co/e9ahx9wGir

— FOX31 Denver KDVR (@KDVR) March 14, 2023
After paying the fraudsters, Ragle and her daughter headed to closing, where they discovered the real title company had no record of her payment. Once the retired teacher figured out what happened, her daughter had to carry her mom out of the office, where she promptly "threw up."
The Colorado Bureau of Investigations said the scam is called a business email compromise. The perpetrators "spoof or fake" the email account of the bank or other financial institution to steal. According to the Daily Mail, the agency said the scam costs its victims billions every year. The bureau is working with the Lakewood Police to investigate the matter.
The FBI offered some tips for people to protect themselves online. The agency suggested checking email addresses and URLs carefully, insisting on a call with the person on the other end of any transaction to verify their legitimacy and being cautious of any requests to act quickly.
Copyright 2023, RepublicanReport.org