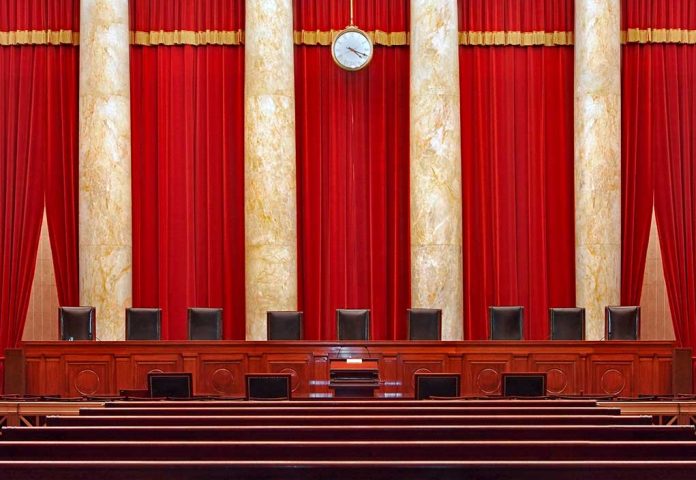 (RepublicanReport.org) – Justice Clarence Thomas had sat on the US Supreme Court since 1991 when then-President George H.W. Bush appointed him to replace Thurgood Marshall. He has since established himself as an enigmatic presence on the bench. Though he usually remains quieter than his colleagues, his statements and judgments have left a lasting imprint on America's legal history over the last three decades.
Pack Documentary Covers Thomas' Life & Career
Michael Pack is a documentary filmmaker who served briefly as the US Agency for Global Media CEO after former President Donald Trump appointed him in 2020. He resigned at the request of President Joe Biden.
In January of last year, Pack released "Created Equal: Clarence Thomas in His Own Words," a film about the SCOTUS judge featuring footage from extensive one-on-one interviews. In a recent reflection on the film, Pack described Justice Thomas as "warm and funny," which, he said, might clash with the impression some people have of him. Pack also remarked that the judge's good humor was impressive considering the enormous career challenges he overcame, including racist abuse.
Pack made a particular note of attacks Thomas suffered from liberal commentators after working in the judiciary under then-President Ronald Reagan in the 1980s. One racist cartoon portrayed him as Justice Antonin Scalia's shoe-shiner.
After Bush tapped him for the Supreme Court, Thomas faced allegations he had sexually harassed a former staffer, Anita Hill, and was pressured to decline his nomination. He appeared in front of the Senate Judiciary Committee to defend himself against these allegations. The head of the Committee, at that time, was then-Senator Joe Biden (D-DE).
A Distinguished Career
Despite all these difficulties, however, Clarence Thomas has had an exceptional legal career. He quickly became known as one of the quieter judges on the Supreme Court, rarely putting questions to attorneys unless he felt it was necessary.
He's also well-regarded as a protector of conservative values. One of his first cases was Planned Parenthood of Southeastern Pennsylvania vs. Casey, which dealt with the right to abortion as set out in Roe v. Wade. Thomas joined Antonin Scalia in dissenting, arguing that the legal right to abortion that the latter case established should be reversed. Justice Thomas also frequently opposed federal government overreach into matters of state and local politics.
Now 73, Justice Clarence Thomas shows no signs of slowing down. He could contribute to highly significant rulings over the coming years as part of the current conservative majority on the SCOTUS bench.
Copyright 2021, RepublicanReport.org