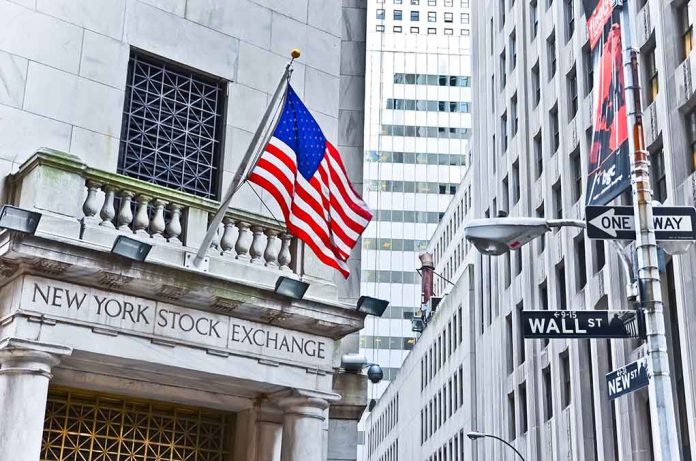 Stock Trading Act Would Restrict How Lawmakers Make Money
(RepublicanReport.org) – The rules around investment by lawmakers in public capital markets have been the cause of much controversy of late. Many feel it's an unacceptable conflict of interest for elected leaders to invest in companies whose fortunes they can influence through their actions in Congress. Now, a group of Democratic lawmakers has been pushing new legislation to prevent federal government officials from trading stocks — but whether it ever reaches a vote is still uncertain.
What's in the Bill?
The Combating Financial Conflicts of Interest in Government Act would prohibit the holding of a range of types of investment assets by federal government officials, including lawmakers and their immediate families. Those affected by the ban with existing holdings would have to sell the securities or place them in a blind trust. This includes company stocks, commodity holdings, digital assets like cryptocurrency, and futures contracts. Additionally, those who newly take up a position affected by the rules would have to offload prohibited investments within 180 days of starting the job.
But that's not all — the legislation also targets Supreme Court justices, the president and vice president, officials sitting on the Board of Governors of the Federal Reserve System, and federal judges.
Bipartisan Support
House Speaker Nancy Pelosi (D-CA) was the driving force behind this bill, having instructed Rep. Zoe Lofgren (D-CA) to draft one earlier in the year. After the measure was announced, Senate Minority Leader Mitch McConnell (R-KY) indicated he was thinking about backing it, as did Senator Josh Hawley (R-MO). However, House Majority Leader Steny Hoyer (D-MD) previously indicated he was not a fan of the idea of a trading ban.
Pelosi is among the most active stock traders in Congress. Along with her husband, Paul Pelosi, the speaker has an estimated net worth of approximately $46 million, according to an analysis by Insider. The article also listed the couple's trading activity since the beginning of last year, revealing they executed a number of six- and seven-figure transactions in companies like Apple, Amazon, Microsoft, NVIDIA, Alphabet, Tesla, and Salesforce.
Will the Ban Completely Stop Stock Trading by Lawmakers?
Though the cross-party support for this measure indicates it should succeed sooner or later, analysts have pointed out there may be issues with the legislation in terms of loopholes. For example, the new rules may allow lawmakers to define the parameters of the blind trusts into which they divest their stocks, meaning they could potentially be able to control their investments to some degree.
We may have to wait and see for the outcome, as Pelosi wasn't yet able to get enough support to be able to bring it to the floor for a vote. It may be dead in the water if she cannot at least get the democrats to back her plan to push this through with the gaping loopholes that it contains.
Do you think there should be more stringent rules around stock trading by lawmakers?
Copyright 2022, RepublicanReport.org