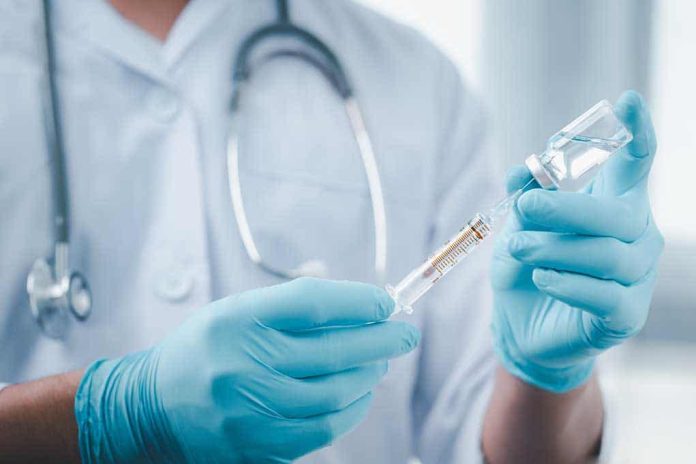 (RepublicanReport.org) – President Joe Biden's determination to impose a sweeping federal vaccine mandate is starting to cause him a lot of trouble. Voter resistance to the idea has been strong and widespread, and now the measure's legality is in question. On Saturday, November 6, the 5th US Circuit Court of Appeals sided with a lawsuit filed by five state attorneys general against the federal government, granting a stay of enforcement of the mandate.
However, it appears the administration is unlikely to take this ruling lying down. On Sunday, Surgeon General Dr. Vivek Murthy appeared on ABC News' "This Week" to discuss the status of vaccine mandates. If the legal challenges currently under consideration don't succeed, Murthy said a more extensive mandate is possible, noting, "nothing is off the table."
The first directive applies to businesses with over 100 employees and will affect an estimated 66% of the American workforce. According to Dr. Murthy, we could yet see a more extensive mandate that also covers smaller businesses.
Surgeon General Dr. Vivek Murthy tells @MarthaRaddatz that the Biden administration is "prepared to defend" sweeping COVID-19 vaccine mandates against legal challenges, says new requirements are "appropriate and necessary." https://t.co/CDdjJvThCg pic.twitter.com/OGcWPFer9p

— ABC News (@ABC) November 8, 2021
During the interview, Murthy was keen to downplay the importance of alternative COVID-19 treatments, such as Pfizer's new antiviral pill. He stressed vaccination was still "at the heart of our strategy."
So, whatever the courts and ordinary Americans might think about it, it looks like vaccine mandates aren't going anywhere anytime soon and could become more comprehensive.
Copyright 2021, RepublicanReport.org