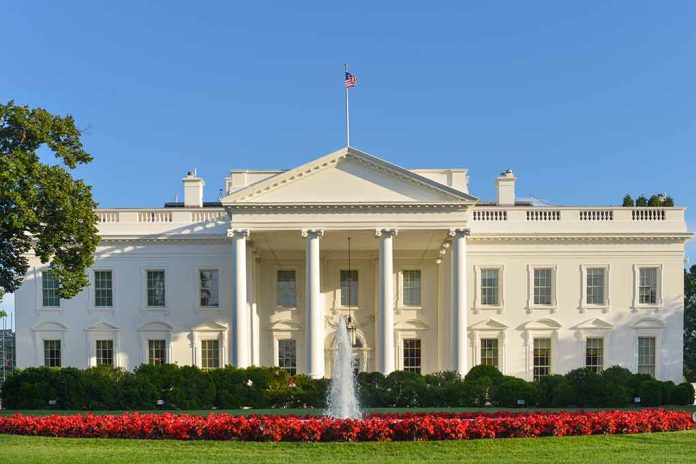 (RepublicanReport.org) – Recent news reports indicate President Joe Biden faces increased scrutiny over his penchant for embarrassing gaffes. The situation has reached the point that some Democrats are calling for him to step aside and let another individual carry the party banner as the nominee for the upcoming presidential election. A recent incident showed that the problem extends beyond the president's behavior and actions.
Taking a page from her boss' book, White House Press Secretary Karine Jean-Pierre inadvertently posted a statement on her X account, clearly intended for the president's page on August 15. The post talked about Biden's so-called efforts to invest in America. However, she gave herself away when she included a remark in the post referring to when she "ran for President."
Jean-Pierre quickly removed the post, but reactions to her blunder dominated X's newsfeed for hours. For instance, OANN anchor Stephanie Myers posted a screenshot of the press secretary's post. She confirmed what many were probably already thinking — "Looks like [Jean-Pierre] forgot to switch to the @POTUS account," she wrote, followed by a grimacing emoji.
White House Press Secretary Karine Jean-Pierre tweeted and then deleted this. Looks like she forgot to switch to the @POTUS account 😬 pic.twitter.com/uB5iAbbGTz

— Stephanie Myers (@_StephanieMyers) August 15, 2023
Today News Africa reporter Simon Ateba also got in on the fun, posting that Jean-Pierre hadn't ever run for president — "at least to the best of my knowledge," he posted. He recently filed a lawsuit against the press secretary and the White House for allegedly creating a new set of press credentials reportedly designed to prevent him from having access to daily press briefings in person. Even The Washington Post is taking his side regarding his recent ban.
The Daily Wire published an article detailing Jean-Pierre's online gaffe and the resulting fallout. The report also reminded readers that the press secretary stirred up controversy earlier in the week when she mispronounced the names of both of Hawaii's Democratic Senators, Brian Schatz and Mazie Hirono. Adding fuel to the fire, she misidentified Hirono as a "he" in her remarks — a major blunder within the pronoun-driven world of the Left.
Perhaps, these kinds of blunders by the president and his official press liaison will force people to begin viewing Biden's presidency and administration differently.
Copyright 2023, RepublicanReport.org