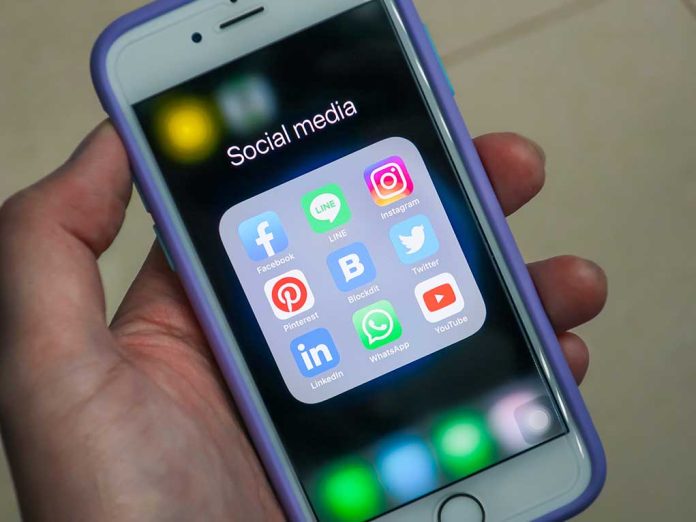 (RepublicanReport.org) – On mobile devices in the US, there are primarily two stores available to download apps: Apple and Google. There are monopoly and antitrust laws in place to ensure healthy competition in the marketplace. But with only two main options for consumers to choose from when it comes to apps, a recent report indicates the tech giants might not be playing fair.
On February 1, the National Telecommunications and Information Administration within the Department of Commerce released a report concerning competition in the mobile app industry. The analysis referenced a previous request by President Joe Biden to investigate the tech space in order to foster and ensure a healthy marketplace with some suggestions to implement change. The Commerce Department claims Apple and Google have become too powerful in the app ecosystem, thus restricting competition in the digital arena.
The Biden administration is taking aim at Apple and Google for operating mobile app stores that it says stifle competition. President Joe Biden is convening his competition council for an update on efforts to promote competition and lower prices. https://t.co/LOqXCG2qta

— The Associated Press (@AP) February 1, 2023
Biden spoke about the issue in January. Forbes reported the president was urging Congress to research and address privacy and antitrust concerns in the tech industry. According to the source, he also suggested looking into the mental health effects of social media.
The president's suggestions were laid out in an op-ed article he penned for The Wall Street Journal that same month. Biden addressed a few things in the article: the need for privacy protections, the importance of holding big tech accountable for the effects of their products, and bringing "competition back to the tech sector." The president stated his administration has been working to make new rules, enforce antitrust laws, and partnering with people worldwide to ensure safety, but he called on Congress to lend a hand as well in the form of committee creations and legislative action.
The commerce report claims that Apple and Google hold the purse strings in the app market, giving them the power to increase the cost of developing an app, which discourages innovation and creates "unnecessary barriers" for competition.
Copyright 2023, RepublicanReport.org