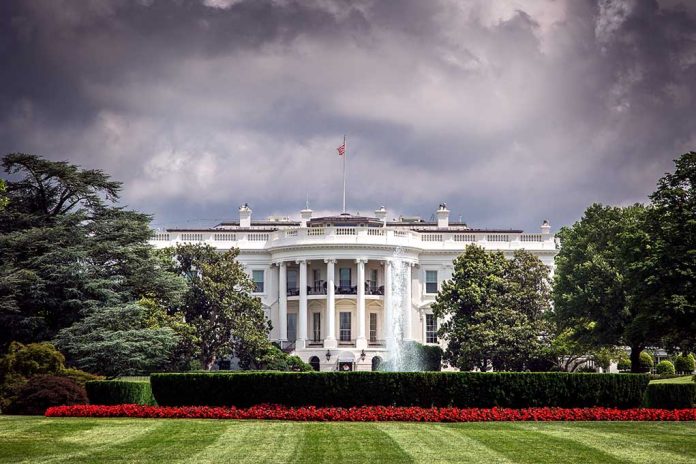 (RepublicanReport.org) – Ransomware attacks are posing an unprecedented threat to our national security, but the Biden administration has been largely inactive in the face of the problem thus far. When a reporter asked him whether the United States planned to respond to the most recent attack on Kaseya, a Miami-based technology firm earlier in the week, President Biden had to check his notes before responding that his team was still "gathering information."
However, it appears the White House is prepared to step up its approach to this issue. On the evening of Wednesday, July 7, OAN reported that the Biden administration was working on a government-wide strategy to deal with ransomware attacks. However, details about this plan remain scarce.
The National Security Council (NSC) has reportedly been working on the issue behind the scenes for several months. It wants to find a way to strengthen companies' defenses against these attacks, but also to discourage companies from paying ransoms when they are targeted. This way, ransomware attacks could become a less lucrative enterprise.
The Kaseya Attack
REvil, a hacking outfit with ties to Russia, has claimed credit for this most recent attack. Kaseya, the primary target of the hack, is a service provider with ties to thousands of companies around the world. Joe Biden remarked during his Tuesday press conference that the attack caused only "minimal damages" to US businesses, but reports have revealed that as many as 1,000 American firms may have been impacted.
The hackers are demanding $70 million as a ransom. Some experts have said this is the biggest ransomware attack on record.
Why Won't Joe Biden Respond to Serious Issues?
These events have led to broader questions about President Joe Biden's leadership style (or lack thereof). This isn't the first time Biden has refused to put forward a real strategy when faced with a major problem.
The most obvious example, of course, is the border crisis. Biden's laissez-faire immigration policies were the initial cause of the problem. When he reversed President Trump's strict border control policies, the number of undocumented migrants trying to access the US instantly spiked and continues to climb to this day.
So, nearly six months on, what has he done to address the issue? Practically nothing. Administration officials are refusing to even call it a crisis, despite the record numbers of migrants presenting at the border over the last few months.
We've seen similar inertia in relation to rising gas prices across the US and increases in crimes in many Democrat-controlled states.
What Happens Now?
More ransomware attacks are inevitable. The Biden administration looks ill-equipped to face the problem, at least in the short term, so major US companies will need to be as vigilant as possible in terms of cybersecurity over the coming months.
Copyright 2021, RepublicanReport.org