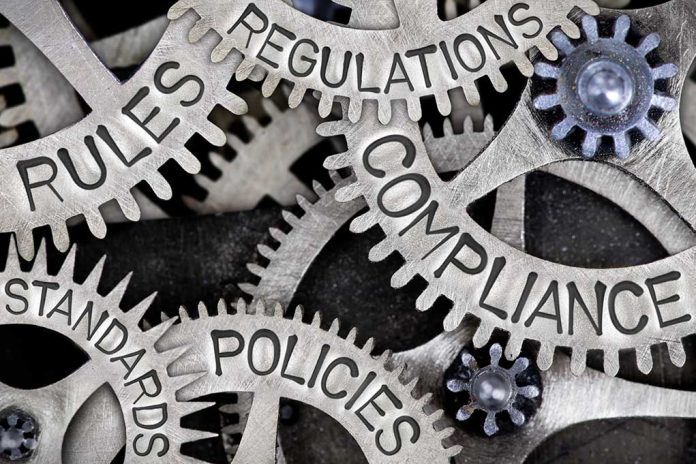 (RepublicanReport.org) – President Joe Biden's vaccination mandate continues to cause controversy and confusion across the United States. On Thursday, September 9, the president revealed that all businesses with more than 100 employees would, going forward, have to force their employees to receive vaccinations or submit to regular COVID-19 testing. This includes federal government employees, but it's not clear if it applies to US Postal Service (USPS) workers.
Following Biden's Thursday announcement, Cedric Richmond, who works as Senior Advisor and Director of the White House Office of Public Engagement in the Biden administration, appeared on CNN. He stated the USPS apparently would not be considered part of the federal government for the vaccine mandate, as it's an independent body. However, the Biden administration still "strongly [encourages]" USPS workers to get vaccinated.
JUST IN: White House official now says USPS workers ARE part of the federal vaccine mandate under OSHA jurisdiction, though technically not under the executive order.

Deleting a previous thread that was based on earlier reporting. Will also momentarily update our write-up. pic.twitter.com/8ydESDhMeE

— Jacob Bogage (@jacobbogage) September 10, 2021
The American Postal Workers Union (APWU) supports vaccination and encourages all members to receive a jab but does not back President Biden's mandate.
The new rules state that private and government bodies will be subject to the vaccination and testing requirements. Conservatives have been quick to criticize Biden over the measure. Governor Henry McMaster (R) of South Carolina accused the president and his party of "[thumbing] their noses at the Constitution." Rhetoric like this indicates there will be legal challenges against the new rules.
Copyright 2021, RepublicanReport.org