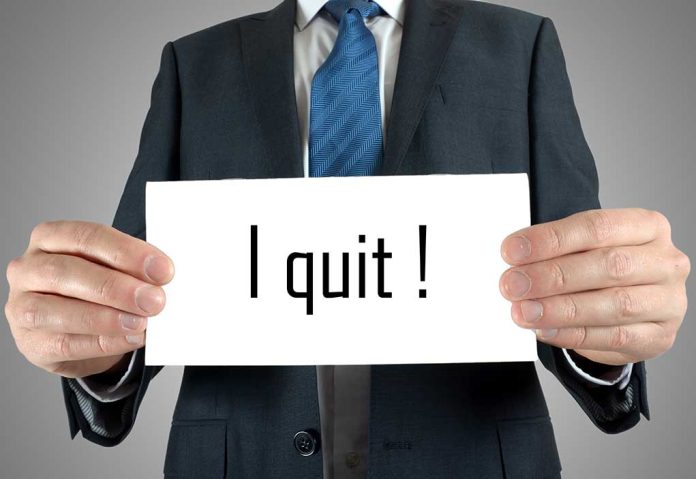 White House Shakeup Leaves Biden Admin Scrambling Ahead Of Midterms
(RepublicanReport.org) – This year is shaping up to be a miserable year for the Biden administration. With midterm elections creeping ever closer, President Joe Biden's approval ratings are still in the slums. Now, a number of important White House staffers are gearing up to leave the administration before the fall.
According to a recent Fox News report, the White House will soon undergo a significant staff reshuffle following a number of high-profile departures. The best-known official who's set to leave is White House Press Secretary Jen Psaki, who will take a job with MSNBC. Deputy Press Secretary Karine Jean-Pierre currently appears the most likely candidate to replace Psaki. Making matters even more difficult for the administration, a number of other operatives within the press team are reportedly set to leave as well
White House bracing for staff departures ahead of midterms https://t.co/xh4hZ9erSm #FoxNews

— Monica Showalter (@mmshowalter1) April 26, 2022
Cedric Richmond, who's currently working as the head of the White House Office of Public Engagement, is also getting ready to depart. Richmond has reportedly accepted an advisory position with the Democratic National Committee (DNC).
These are just the latest in a string of departures from the White House, particularly from the office of Vice President Kamala Harris.
Do you think these departures are just a normal part of professional and political life in Washington, DC? Or, do they signal a lack of confidence in the Biden administration's work?
Copyright 2022, RepublicanReport.org