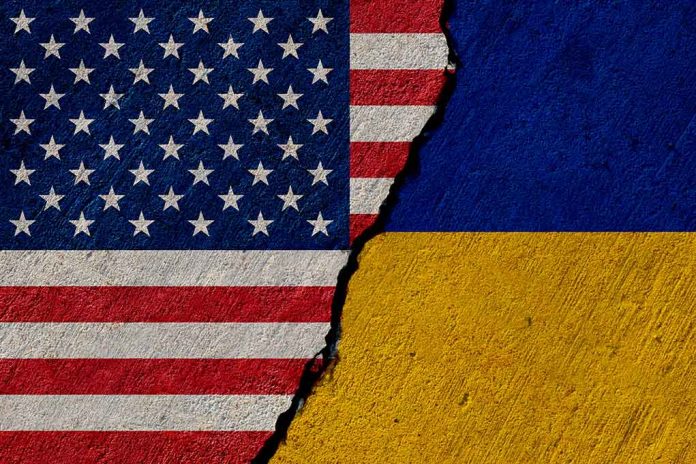 U.S. Announces $1 BILLION Spending Package – Look What It's For
(RepublicanReport.org) – Russia invaded Ukraine in February of this year, enraging leaders and citizens in many Western nations. The United States has done much to help Ukraine stave off Russian attacks, including diplomatic interventions, economic sanctions, and financial aid. These factors have helped the Ukrainians defend their country from total domination for much longer than many military experts (and the Kremlin) expected. Now, the US is sending more money to keep the Ukrainian war effort alive.
The Contents of the $1 Billion Aid Package
On Wednesday, June 15, the Biden administration announced it's spending $1 billion to send more weapons and other military equipment to Ukraine. The specific gear the Ukrainians will receive from this donation includes:
Harpoon anti-ship launchers
Guided Multiple Launch Rocket Systems (GMLRS)
High Mobility Artillery Rocket Systems (HIMARS)
M777 Howitzers
Secure radios
36,000 rounds of 155mm ammunition
US Secretary of Defense Lloyd Austin announced this donation following an acknowledgment by Joint Chiefs of Staff Chair General Mark Milley that Russia's military capability remains superior to that of Ukraine.
As the war focuses on Eastern Ukraine, military experts from both the US and Ukraine have pushed for a steadier flow of US weapons to resistance forces. Both Austin and Milley have publicly committed to doing all they can to support the country with donations of weapons and other gear.
It's not just the US that's made such a commitment. Denmark previously said it would send truck-mounted Harpoon anti-ship launchers. Germany, Canada, the Netherlands, and Poland have also donated equipment or communicated their intentions to help.
While Russia's supply of weapons and ammunition remains healthier than Ukraine's, General Milley suggested Ukraine's more efficient use of resources is making a big difference. He highlighted the fact Ukrainian strikes are almost exclusively going after Russian military targets.
How Is the War Going?
According to an assessment by the BBC, several key areas in Ukraine remain under heavy pressure from Russian forces. The Russians are consolidating their position in the city of Sievierodonetsk, seeking to gain ground north of Kharkiv, and defending strongholds in Zaporizhzhia and Kherson. According to the Kremlin, the Russians' current key objective is to overtake the Donbas region.
Do you think donations of weaponry and gear from the US and its Western allies will be sufficient to see Ukraine through in this war? If they aren't, and Russia manages to topple Ukraine completely, what action should Western countries take?
Copyright 2022, RepublicanReport.org