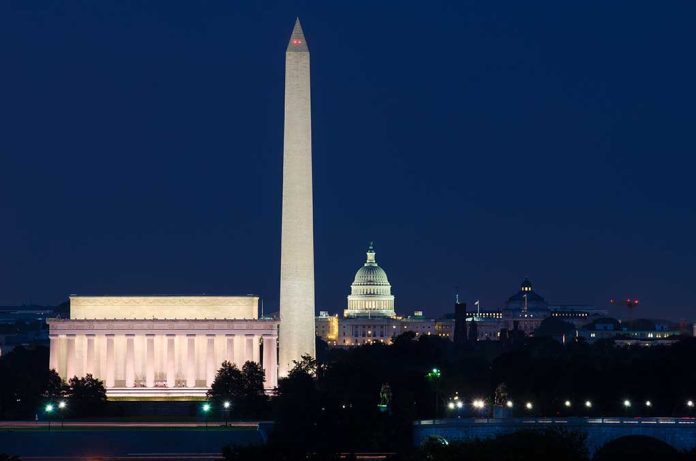 Democrats Run Away From Reporter's Tough Questions in DC
(RepublicanReport.org) – Following the death of George Floyd in police custody in May 2020, many liberal activists and policymakers began to champion the "defund the police" movement. Over the intervening time, crime rates have skyrocketed in many American communities. Fox News reporter Gianno Caldwell recently traveled to Capitol Hill to ask lawmakers about the crisis, but most of the senior Democrats he approached refused to engage with him.
Caldwell's video began with GOP leaders. House Minority Leader Kevin McCarthy (R-CA) told the reporter his chamber would have a very different approach to the crime problem following an expected turnover of power in November. House Republican Conference Chair Elise Stefanik (R-NY) echoed this sentiment, stating the GOP wanted a "strong … and safe" country.
Democrats, however, were largely unwilling to engage. Senate Majority Leader Chuck Schumer (D-NY), Rep. Jerry Nadler (D-NY), Rep. Ayanna Pressley (D-MA), and Rep. Ilhan Omar (D-MN) all refused to respond to his questions. In the video, you can see clips of Pressley and Omar openly advocating defunding the police.
Later in the footage, Caldwell reveals his own brother died following a shooting incident in Chicago earlier this year.
Do you think Democrats need to do more to engage with the problem of rising crime rates in America?
Copyright 2022, RepublicanReport.org