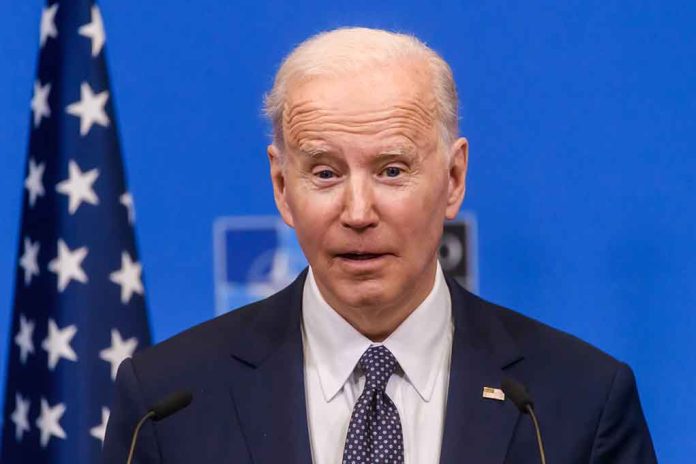 Biden Freezes After Serious Question By Reporter
(RepublicanReport.org) – In what has since proven one of the most contentious moves of his White House tenure, President Joe Biden announced large-scale federal student debt relief earlier this year. During a press conference to launch the online application process for the relief, Biden encountered tough questions he was apparently unable to answer.
After fielding a single question related to the program from reporters, the president started to leave, flanked by his Education Secretary Miguel Cardona. He then turned back — with a blank stare on his face — as Cardona responded to two questions.
JUST IN: President Biden announces the formal launch of the student loan forgiveness application website https://t.co/JU8paHNsIM pic.twitter.com/hJvhUSPQCr

— CNN (@CNN) October 17, 2022
First, the education secretary told the press that "over eight million people" have applied for debt relief through the beta website. Then, he indicated those with privately-held student loans may become eligible for relief in the future.
Under the terms of Biden's program, which many commentators have claimed is unconstitutional, recipients of the Pell Grant who earn less than $125,000 annually are eligible for up to $20,000 in debt relief. Those who did not receive the grant may receive up to $10,000 in loan forgiveness.
While Democrats have largely supported the measure, many Conservatives have railed against it. The Job Creators Network Foundation is one among many right-wing groups to file a lawsuit against the administration to reverse the policy.
How do you feel about Biden's reaction to the questioning?
Copyright 2022, RepublicanReport.org