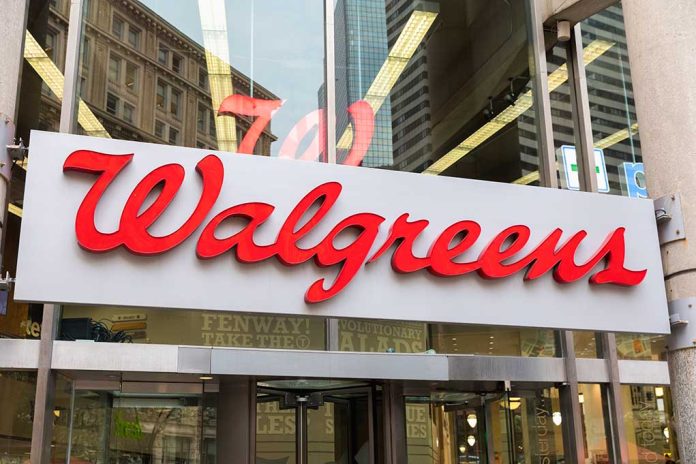 (RepublicanReport.org) – Walgreens is a convenient one-stop-shop for all types of goods, from toiletries to prescription medication. In 2022, the company stated that its pharmacies filled 1.2 billion prescriptions for customers. However, recent staffing shortages have left many customers questioning the reliability of the drugstore chain.
While some medications, such as Adderall and Albuterol, have faced shortages due to supply chain issues, some Walgreens customers are claiming that the pharmacy is failing to dispense "very necessary" medications that are not in short supply.
Walgreens Under Fire for Not Dispensing "Necessary" Meds Amid Staffing Shortage https://t.co/gSAV4pmn34

— Stella Braintree (@StellaBraintree) March 22, 2023
The Durango Herald reported that in one instance, Chelsea Johnston from Durango, Colorado, had to wait for over a week for her antidepressant prescription to be processed, only for the order to be canceled the same day she tried to pick it up from a local Walgreens store.
The issue appears to be linked to Walgreens' ongoing staffing shortage, which according to Kris Lathan, spokeswoman for the popular chain, is due to a national shortage of pharmacists. The company has found it challenging to keep its pharmacies staffed, and its customers satisfied as a result.
However, some pharmacists argue that Walgreens has created an unsustainable environment for pharmacy staff. Sarah Penny, who used to work as a pharmacist for the company, believes that pharmacy corporations like CVS and Walgreens expect their staff to manage too many tasks with little support.
A former Walgreens pharmacy technician also shared their experience of staff turnover and pharmacy closures in Durango. The former employee suggested that Walgreens management fails to keep enough pharmacists on staff or make the necessary changes to alleviate the workload on existing staff.
Lathan noted that the company has hired "thousands of pharmacists and team members," increased "compensation," and enacted other "measures to reduce workload" to "address staffing needs." Nonetheless, it continues to be a problem — one that needs solving, desperately.
Copyright 2023, RepublicanReport.org