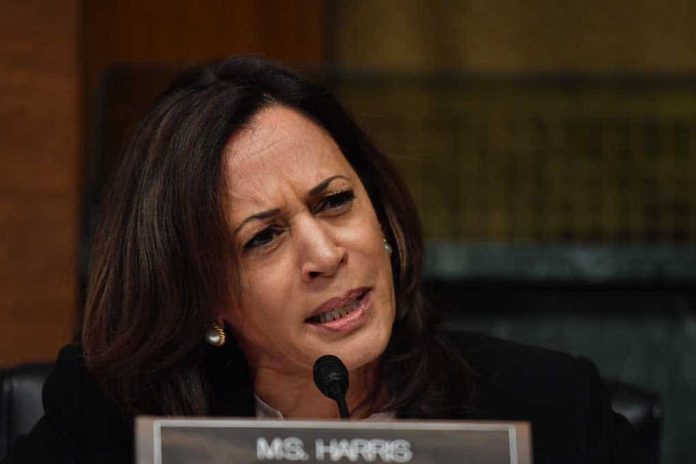 (RepublicanReport.org) – Vice President Kamala Harris has had a spotty start to her time in office. President Joe Biden appointed her to address the crisis at the southwest border last year, but the problems there have yet to show any signs of improvement. There have also been a number of embarrassing gaffes the VP had to address. Now, however, someone thought it was a good idea to put her in charge of yet another crucial project.
The White House has announced Vice President Harris will travel to Europe to deal with the crisis currently facing Ukraine. Though the Kremlin insists it has no intention to invade, Russian troops and military assets have piled up at the Ukrainian border, leading to fears of an imminent conflict. The vice president will attend the Munich Security Conference in Germany during her visit.
Sabrina Singh, Harris' deputy press secretary, released a statement saying the VP's visit will aim to promote Ukrainian sovereignty and reaffirm America's commitment to protecting the country from invasion via diplomatic means.
However, critics aren't so sure she's the right person for the job, given her repeated failures on important projects. Rep. Lauren Boebert (R-CO) was among those to question her fitness for the task on social media.
Kamala is the last person who should be handling Ukraine's border crisis. pic.twitter.com/y1o9ZEfGJq

— Rep. Lauren Boebert (@RepBoebert) February 9, 2022
Do you think Kamala Harris is the right person for this job?
Copyright 2022, RepublicanReport.org