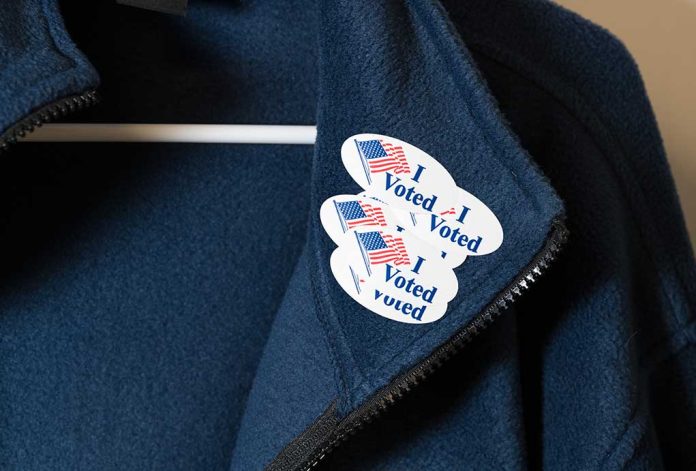 (RepublicanReport.org) – The general election of 2020 is sure to go down as one of the most contentious in history. Despite the fact President Joe Biden has occupied the Oval Office for nearly five months, many Americans still think he may have cheated to get there (or, at least, that someone might have cheated on his behalf).
Important audits are still in progress in various places across the nation. One of the most closely-watched is the one taking place in Fulton County, Georgia. Georgia was one of the key battleground states in the election, and Fulton is its biggest county with over 1 million. On Tuesday, June 15, OAN reported that "one in four ballots" cast there were missing legal chain of custody documentation. That's significant in a county with a population of that size.
These documents serve as a "transfer form" when ballots are cast via drop boxes. The papers prove that ballots have moved from boxes to the custody of the registrar. However, a huge percentage of the forms have gone missing.
Georgia Secretary of State Brad Raffensperger has announced an investigation into the lost documentation. He came down heavily on officials in his state for their mistakes, as you can see below.
Restoring confidence in our elections is going to be impossible as long as Fulton County's elections leadership continues to fail the voters of Fulton County and the voters of Georgia. They need new leadership to step up and take charge.

— GA Secretary of State Brad Raffensperger (@GaSecofState) June 14, 2021
This may be the beginning of a long process. However, it's encouraging to see there are still people willing to fight to uncover important truths. If the Georgia mishandling of a huge number of transfer forms proves true and leads to evidence that there was some manipulation of the total votes, then it's anybody's guess as to what would happen next.
Copyright 2021, RepublicanReport.org