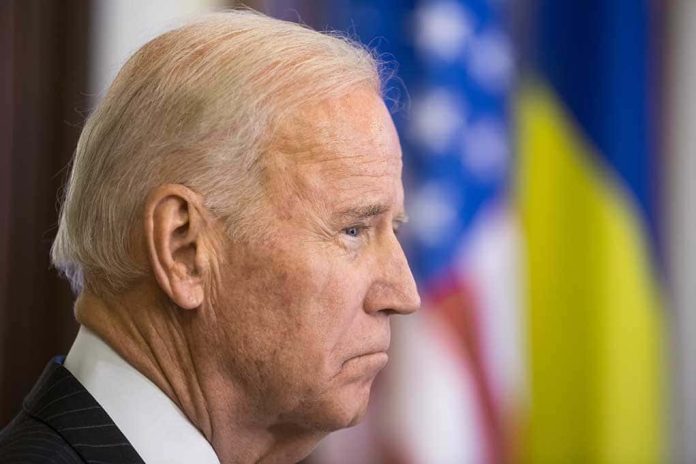 (RepublicanReport.org) – Generally speaking, sitting first-term presidents are the automatic choice to represent their party in the next presidential election. However, since President Joe Biden has taken office in the White House, speculation about whether he will claim the Democratic nomination for a second time has been rife. Now, we're seeing the first concrete indications that Democratic voters might want someone different.
A new poll of Democratic voters in New Hampshire indicates that 45% would prefer the president to face opposition in the Democratic primary. Just 29% want him to run unopposed, and the remaining 26% aren't sure.
This is a marked degradation in voter sentiment about the president. In July, only 29% of Democratic voters wanted Biden to face a primary opponent.
2024 New Hampshire Democratic Primary Poll:

Biden 37%
Other 11%
Undecided 52%
.
Would you prefer that Joe Biden face opposition in the Democratic primary or would you prefer that he runs unopposed?

Face opposition 45%
Runs unopposed 29%@UNHSurveyCenter ~ 427 LV ~ 10/14-10/18

— PollTracker (@PollTrackerUSA) October 20, 2021
Joe Biden is 78 and has faced a string of significant controversies since he took office. The border crisis, which sprang up almost immediately after his tenure began, shows no sign of abating. Many analysts blame him for the botched military withdrawal from Afghanistan, and now a supply chain crisis is looming as well. Throughout all of this, serious questions have persisted about Biden's fitness for his position.
So, does this poll herald the beginning of the so-called "Big Switch"? If it does, will Vice President Kamala Harris be the obvious choice to take up Biden's mantle, or will the nomination go elsewhere?
Copyright 2021, RepublicanReport.org