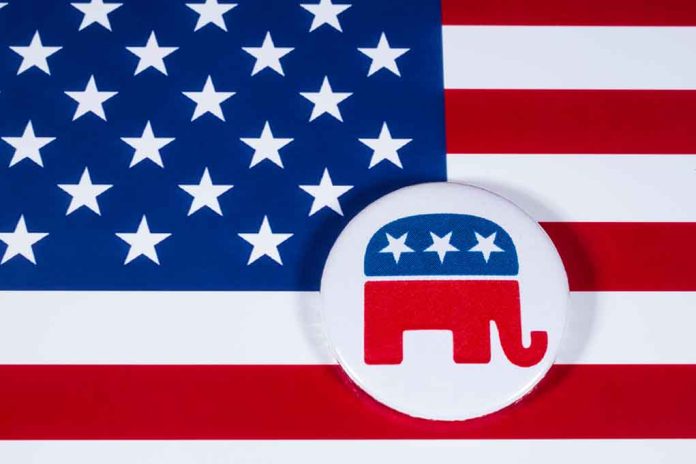 (RepublicanReport.org) – In March 2019, the people in the 18th district of Louisiana voted to elect Democratic Representative Jeremy LaCombe to the state's House of Representatives during a special election. Eight months later, voters elected to keep the state lawmaker in the position, giving him the opportunity to begin serving his first full term. The district covers an area nearly halfway between Baton Rouge and New Orleans. Recently, LaCombe made a decision that could affect his constituents.
On April 10, The Advocate reported that the state representative decided to switch from the Democratic party to the Republican party. LaCombe didn't state his reasoning for the change, but his departure marks the second party switch within a month. The last person in Louisiana to change parties was State Representative Francis Thompson, who has served his district for almost half a century. He assured his constituents that his "values and principles" were the same, but redistricting removed many Democrats from the voter rolls in his area — prompting the change.
Fayette County, West Virginia Delegate Elliott Pritt has officially announced that he's leaving the Democrat Party to become a Republican. Pritt becomes the FOURTH lawmaker nationwide to leave the Democrat Party in just the last two months.

— Charlie Kirk (@charliekirk11) April 18, 2023
According to The Advocate, House Democratic Caucus Chair Sam Jenkins assured the people in District 18 that LaCombe's "values" also remain the same. The now-Republican lawmaker adds to the Right's supermajority in the Louisiana House of 105 members. According to the news source, Republicans hold 71 seats, and Democrats only hold 32. The other two are Independents. This is a significant change in the state, which was once dominated by the Left.
Party switching is apparently happening in multiple places around the country. On April 5, The New York Times reported North Carolina State Representative Tricia Cotham joined the Republicans in the state's Lower Chamber. She claimed the Left "pushed" her out by trying to "control" her. Weeks later, West Virginia Delegate Elliott Pritt also left the Democratic party and joined the Republicans, leaving only 11 representatives in the state House on the Left.
Copyright 2023, RepublicanReport.org