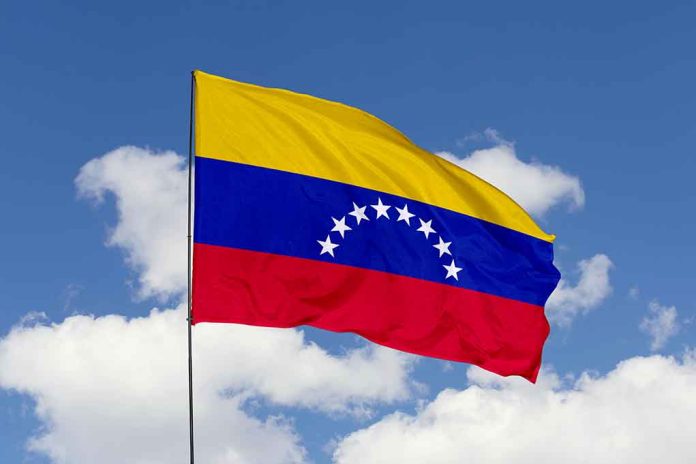 (RepublicanReport.org) – On Tuesday, March 8, President Joe Biden announced a ban on imports of oil and other forms of energy from Russia over its continued aggression in Ukraine. This move drew praise from commentators on both sides of the political aisle, but there were also acknowledgments that this move would drive already-inflated energy prices even higher. Now, it looks like the Biden administration might be considering a creative solution to this problem.
On March 8, Venezuela released two US citizens from prison. Gustavo Cardenas was imprisoned in 2017 on charges described by US officials as false. Meanwhile, Jorge Alberto Fernández was in prison because he brought a drone into the country, an act Venezuelan authorities treated as terrorism.
UPDATE: At least TWO Americans who were imprisoned in Venezuela were released today, @AKurmanaev @Nataliekitro & I report:
➡️Gustavo Cárdenas, one of "The Citgo 6"
➡️Jorge Alberto Fernández, a Cuban-American tourist accused of terrorism for having a dronehttps://t.co/7BwM02yH36

— Kenneth P. Vogel (@kenvogel) March 9, 2022
The release of the two men follows visits by senior White House and State Department officials to Venezuela over the weekend. The officials were the highest-level American representatives to travel to Venezuela in some time.
This apparent warming of relations between the US and Venezuela has led to buzz that the Biden administration might be eyeing the South American nation as a replacement for Russia in terms of energy exports. According to recent reports, Venezuelan and American leaders talked about the possibility of reducing oil industry sanctions during their visit. However, US officials said the releases of Cardenas and Fernández were not part of a deal.
This idea drew derision from some lawmakers on both sides of the political aisle; they claimed Venezuelan President Nicolás Maduro's appalling record on human rights made the troubled nation an unsuitable trading partner.
What do you think?
Copyright 2022, RepublicanReport.org