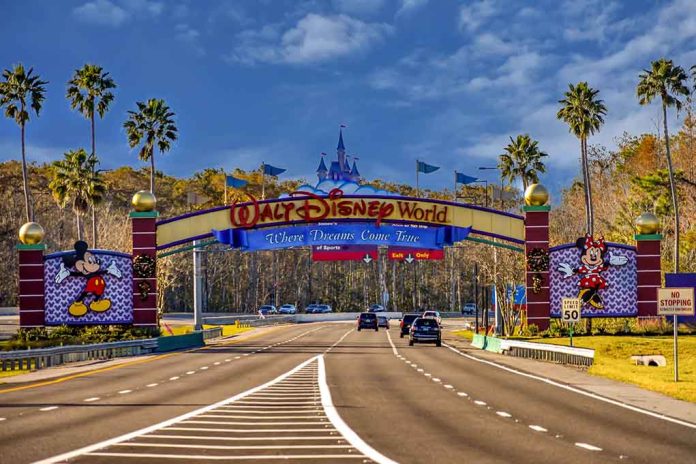 American Families SLAM Disney – "Shame On You…"
(RepublicanReport.org) – Inflation has been giving people grief in the US, and across the Western world, for a number of months now. As the last COVID-19 restrictions have fallen away, prices have skyrocketed as economies have started to recover. Very few commodities have escaped this general rise in prices, but it appears families traveling to Disney World have also been hit hard.
On Monday, May 23, Fox Business released a new report on rising prices at Walt Disney World in Orlando, Florida. Families reported the price of almost everything, from accommodation and admission to transport and food, has skyrocketed in recent years. Some of those who spoke to Fox openly questioned whether a trip to Disney World was really financially available any longer to middle-class Americans.
Disney is not affordable for the average family!

Has the cost of Disney World become unaffordable for the average American family? | Fox Business https://t.co/qGFDTXQjuT

— The Big Guy get 10% (@RobGerundo) May 23, 2022
One family of four reported they spent $2,550 on tickets and $3,780 on accommodation for the four nights and five days at the resort. Furthermore, meals cost $950, with souvenirs and snacks adding $700 or so. Including the cost of air travel, the whole trip set them back more than $10,000.
Besides increasing costs, Disney World attendees who were interviewed alleged standards had slipped at the resort compared to times past. Trash was visible near some rides despite Disney's long-standing reputation for cleanliness. One person wrote in a review that they were so disgusted by their experience at Disney that they would never visit again. "Shame on you, Disney," they wrote.
Disney reportedly declined to respond to multiple requests for comment from Fox Business.
Copyright 2022, RepublicanReport.org