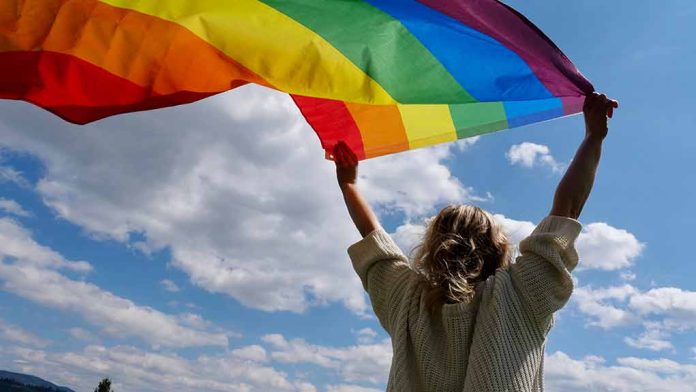 (RepublicanReport.org) – The US Agency for International Development (USAID) uses taxpayer dollars to improve US national security and help struggling people abroad achieve self-reliance. It's also apparently now the vehicle for spreading the LGTBQ+ movement. Not all lawmakers are on board, and at least a few want to scrap USAID altogether in response to the update.
USAID's Work
USAID is a government agency that offers assistance on multiple fronts ranging from humanitarian aid and conflict intervention to help with agriculture, technology, and innovation. It helps women who've been victims of gender inequality and fights to promote empowerment and opportunity. The agency apparently feels the restrictions of "gender-diverse individuals" are comparable to those of historically oppressed females, given the fact that it forces women to share in their updated policy.
USAID's "2023 Gender Equality and Women's Empowerment Policy" now appears to worry about gender inclusiveness nearly as much as it does women's rights. While the text still covers many of the hardships females face in different countries, it claims "LGBTQI+ individuals" might suffer even "greater challenges" and "additional risks."
The updated "Lesbian, Gay, Bisexual, Transgender, Queer, and Intersex Inclusive Development Policy" makes clear that wokeness is now among its major priorities. The text claims that people who don't fit into typical gender norms suffer enough in areas that enjoy regular stability — but in places troubled by crisis, the rates of abuse, neglect, deadly violence, criminalization, displacement, and exploitation affect a disproportionate number of people within the LGTBQ+ community. According to the agency, woke intervention is a necessary piece to effectively offering humanitarian aid.
Vocal Opposition
Some members of Congress feel US tax dollars should go to better use, and they're over agencies like USAID, which they feel has become preoccupied with "pushing radical, leftist ideology abroad." In an August 1 press release, Rep. Matt Gaetz (R-FL) announced new legislation to abolish the agency. He and his co-sponsors — Republican Reps. Andy Biggs (AZ), Eli Crane (AZ), Marjorie Taylor Greene (GA), Paul Gosar (AZ), and Anna Paulina Luna (FL) — feel USAID does little more than spread propaganda using Americans' hard-earned money, and they want to see it gone.
Daily Wire notes that detractors are also focusing on new "comprehensive sexuality education" goals, which stresses abortion access in its "reproductive rights" section and only adds to the controversy. The idea of tax dollars promoting the controversial practice isn't likely to sit well with all Americans.
Copyright 2023, RepublicanReport.org