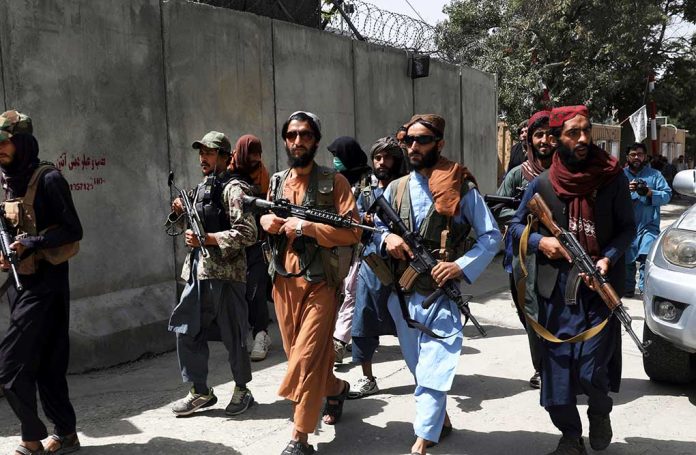 (RepublicanReport.org) – Many analysts expressed concerns about the wealth of American weaponry and equipment that remained in the war-torn nation following the military's hasty exit from Afghanistan at the end of August. While some of the more sophisticated high-tech assets are likely unusable, it appears the Taliban has quickly found a purpose for the primary weapons.
Reports have emerged that the militia has been selling its new cache of equipment to local gun dealers in the south of Afghanistan. Many citizens have actually set up new gun shops to sell the weapons. The merchandise on sale allegedly includes pistols, rifles, night-vision goggles, binoculars, and ammunition. Some Afghans selling these wares have even gone to neighboring Pakistan to do business where there's greater demand for American weaponry.
$1,200 for a U.S.-service handgun. $4,000 for M4 carbines — especially with a laser sight. In the chaos of the U.S. withdrawal from Afghanistan, the Taliban seized American-made weapons and gear. They're now being openly sold in shops by gun dealers. https://t.co/Ha1Iw2qWOw

— The New York Times (@nytimes) October 5, 2021
The Taliban has kept some weapons for its own purposes, but our armed forces left behind more than their soldiers could ever use. So, group leaders decided to use the left-behind military assets to raise revenue instead.
The Hill conducted a poll in the days following the withdrawal, which revealed that 68% of voting Americans felt the fact the Taliban had access to so much US weaponry was "a big problem." It appears those respondents were correct.
Copyright 2021, RepublicanReport.org