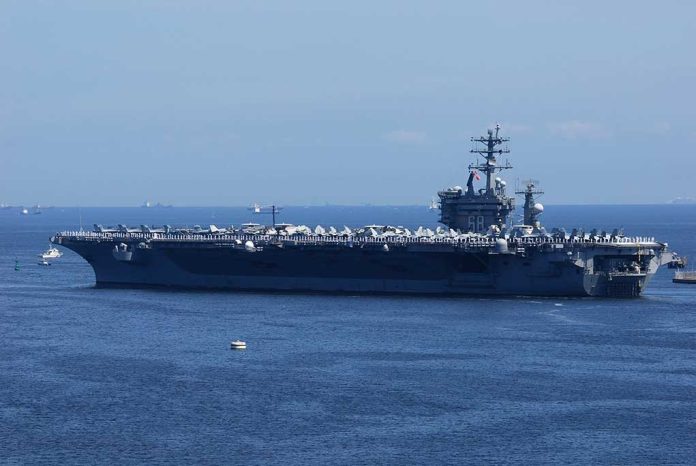 (RepublicanReport.org) – China's aggression in the South China Sea has been a source of international concern for several months. The Chinese Communist Party (CCP) appears determined to impose its will on neighboring countries despite resistance from the US and other global players. Now, our military has decided to take precautionary measures in the region.
On Sunday, January 23, two US Navy warships entered the South China Sea to begin training and preparation operations as relations between China and Taiwan remained tense. Navy Carrier Strike Groups Abraham Lincoln and Carl Vinson will begin carrying out exercises in accordance with international law over the coming days. Their focus will be on maritime interdiction operations, anti-submarine warfare operations, enhanced maritime communication, and replenishment-at-sea operations.
US aircraft carriers enter South China Sea amid tensions between Taiwan, China https://t.co/KovwtngAFO pic.twitter.com/9JFdBIs5kz

— The Hill (@thehill) January 24, 2022
According to Rear Adm. Dan Martin, who is the commander of the USS Carl Vinson's strike group, these operations will aim to foster a free, peaceful, and lawful environment in the South China Sea. He added the objective is to ensure such an environment will exist long into the future.
US military vessels frequently enter Taiwanese waters. This is often the cause of friction with Beijing, which views Taiwan as part of its territory.
Do you think US military operations in the region will deter Chinese aggression, or might it be only the start of something much worse?
Copyright 2022, RepublicanReport.org