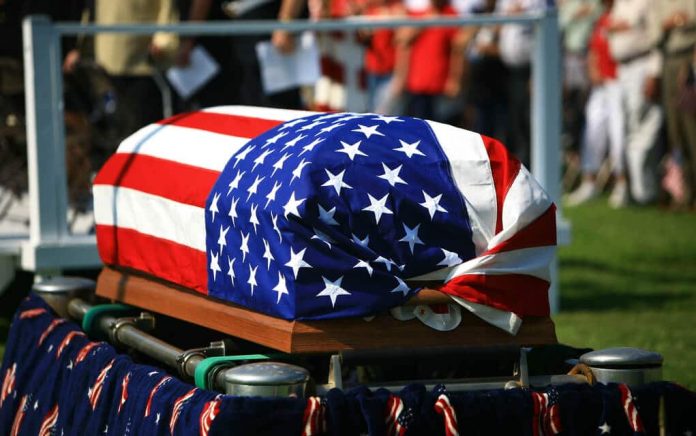 (RepublicanReport.org) – The COVID-19 pandemic has been a public health crisis in more ways than one. There has been broad speculation about the mental health challenges many in society have faced because of rolling lockdowns and other restrictions. Hard data is beginning to emerge from some quarters, and it appears the military has suffered badly.
The Pentagon released its Annual Suicide Report for 2020 on Thursday, September 30. It revealed the suicide rate among military members rose 15% last year compared to 2019—a total of 580 service members tragically died by suicide in 2020.
Suicide spikes 15% among US troops in 2020 from the previous year https://t.co/PV7YQcMfw7 via @usatoday

— Christal Hayes (@Journo_Christal) September 30, 2021
This worrying statistic comes despite sustained efforts from military leaders to tackle issues with poor mental health within the ranks of the armed forces. In response to this new report, Defense Secretary Lloyd Austin stressed the importance of suicide prevention and expressed his regret that the number of troops taking their own lives was rising.
Most of the service members dying by suicide are young men.
Military insiders have speculated the pressures of the pandemic may be part of the reason for this trend. Leaders in the Army say they're trying to shorten combat deployments to reduce stress on soldiers and their families as part of a broader effort to address this issue.
Copyright 2021, RepublicanReport.org