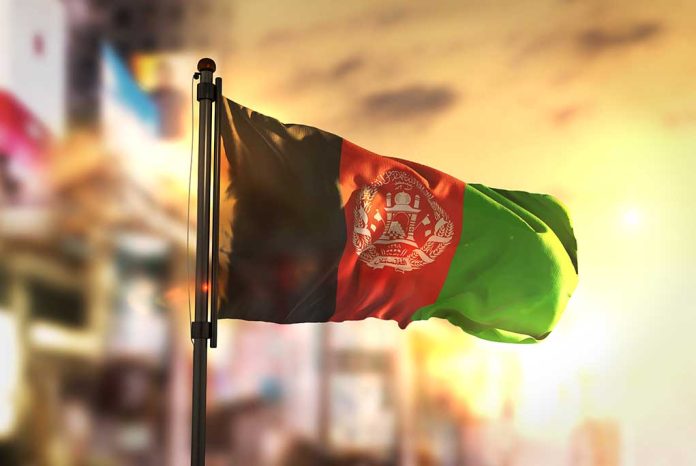 Biden Admin Moving BILLIONS – Swiss Bank Fund Getting Set Up
(RepublicanReport.org) – Afghanistan may not have as large a presence in the news headlines as it did last year, but many of the problems that arose there following America's military withdrawal are as potent as ever. One persistent issue other countries face is how to send money to Afghans without the Taliban taking possession of it and using it for nefarious purposes. The Biden administration has just announced a new strategy to deal with this issue.
Biden Will Use Switzerland to dispense Afghan Money
On Wednesday, September 14, the Biden administration revealed it will release $3.5 billion in frozen Afghan assets to a fund managed in Switzerland. This decision comes as an alternative to the re-establishment of a central bank in Afghanistan under the stewardship of the Taliban, an option officials had previously been discussing.
The board will comprise two Afghan nationals who are experts in domestic economics, one US official, and one representative from the Swiss government. They will be allowed to make limited payments from the fund, such as to pay off creditors in order to allow for continued aid payments.
Afghanistan's financial system is currently in serious trouble. AFP cited a World Bank survey from 2021, which suggested that about 70 percent of Afghans couldn't afford their basic necessities. Prices have been on the rise, and trade with neighboring countries has reportedly decreased. The Taliban wants the country's frozen assets back to address the ongoing economic issues, but US officials say the risk that the fundamentalist group would use the money to fund terrorist activity is too high.
The sum the Biden administration is giving to the Swiss fund is only half the overall amount of frozen Afghan assets over which the US has control. The president decided to reserve another $3.5 billion for potential payouts to the victims of terrorism. This includes litigants who were affected by the 9/11 attacks.
Response to the Decision
The Taliban has expressed its discontent over this latest move. According to CBS News, Foreign Ministry spokesman Abdul Qahar Balkhi said in a statement that the decision is a "negative step against Afghan economic stability."
Other commentators have said the arrangement is too generous to the militant group. Senator Pat Toomey (R-PA) was reported by the Wall Street Journal (WSJ) saying that he's worried the new structure will make it too easy for Taliban leaders to retake control of the money. He highlighted the fact only one of the four trustees on the board is an official from the American government. Other lawmakers reportedly expressed similar concerns, including some Democrats, according to WSJ.
What do you think? Is this the right move, or should the Biden administration have taken a harder line?
Copyright 2022, RepublicanReport.org