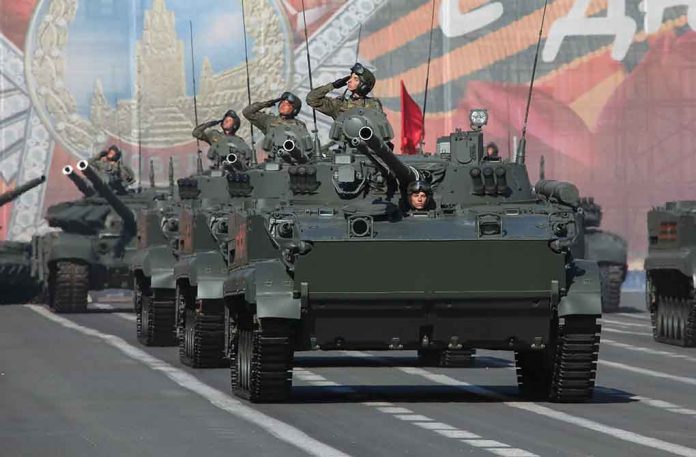 Feds Launch SEARCH For Evidence – It Could Change Everything
(RepublicanReport.org) – The Russian war in Ukraine has been ongoing for just over 12 weeks. During that time, news outlets around the world have carried heartbreaking stories about the loss and hardships. Though it may take many years to fully resolve this conflict and get to the bottom of what happened, the process of investigating and prosecuting those who are allegedly responsible has already begun.
The Conflict Observatory
On Tuesday, May 17, the US State Department released a statement announcing the establishment of what it calls a "Conflict Observatory." The program will allow for the organized collection, verification, and potential use of open-source evidence to prosecute alleged war crimes Russian operatives have committed during the nation's occupation of Ukraine this year.
The Conflict Observatory will collect data from social media posts, satellite imagery, and other sources. According to the statement, it will then store this data in a way that's "consistent with international legal standards" with a view to using it in legal proceedings at a later date. These may be civil or criminal in nature. Part of the Conflict Observatory system will be a public database allowing individuals to see the content it contains, thereby working against Russian efforts to dismiss claims of war crimes.
First Russian Soldier Pleads Guilty to War Crimes
On Wednesday May 18, 21-year-old Vadim Shishimarin pleaded guilty to war crimes in a Kyiv district court. Shishimarin is the first Russian military operative to plead guilty to an offense of this nature since the beginning of the war. He could now be facing life in prison.
Shishimarin fatally shot a 62-year-old unarmed civilian in the early days of the war. According to reports, his column was forced to flee an area after it came under attack by Ukrainian troops. Shishimarin and other soldiers stole a private car and used it to escape. They came across the victim riding his bicycle in the village of Chupakhivka, at which point another soldier ordered Shishimarin to shoot the man to prevent him from reporting on their location. The soldier reportedly fired several shots and the man died instantly.
Ukrainian forces later captured Shishimarin as part of his tank unit. He made a confession video following his arrest that prosecutors reportedly showed to the court. In the footage, he admits to firing one shot and said it caused the victim to fall down.
Russian military leaders continue to deny widespread reports of the targeting of civilians and other war crimes.
Copyright 2022, RepublicanReport.org