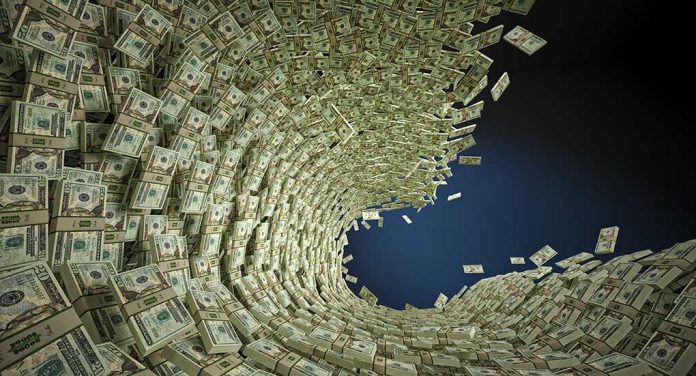 Biden Opens Up America's Wallet Yet Again – Handing Out MASSIVE Sum
(RepublicanReport.org) – Since Russian President Vladimir Putin began the invasion of Ukraine earlier this year, the United States has been one of the biggest supporters of the war-torn nation. To help the war-torn country, Congress has approved billions of dollars in aid packages. This week, news broke of yet more help going from our shores to Ukraine to maintain its resistance against Russia.
An announcement from the Department of Defense (DoD) dated Monday, August 1, revealed there was an authorization of a "Presidential Drawdown" of $550 million for the Ukrainians in order to help them defend against opposition forces. Specifically, the money will pay for extra ammo for High Mobility Artillery Rocket Systems (HIMARS) and 75,000 rounds of artillery ammunition.
⚡️ US to provide Ukraine with an additional $550 million security assistance package.

The new military aid will include 75,000 rounds of 155mm artillery ammunition and an undisclosed amount of ammunition for the HIMARS rocket launchers.

— The Kyiv Independent (@KyivIndependent) August 1, 2022
Other than defense, the US has allocated billions for other aid efforts as well. That includes nearly $10 billion in economic help, $7 billion for assistance with healthcare, food, and other such necessities, and $1.8 billion to assist refugees and other migrants.
The US is committed to working with allies and helping Ukraine through the war providing the country "with key capabilities," according to the DoD press release. In the meantime, Russia is continuing to bombard the east and southern regions while threatening the US both directly and indirectly for its involvement in aiding President Volodymyr Zelenkskyy's nation.
Do you think America will be able to continue helping Ukraine decisively without getting involved militarily?
Copyright 2022, RepublicanReport.org