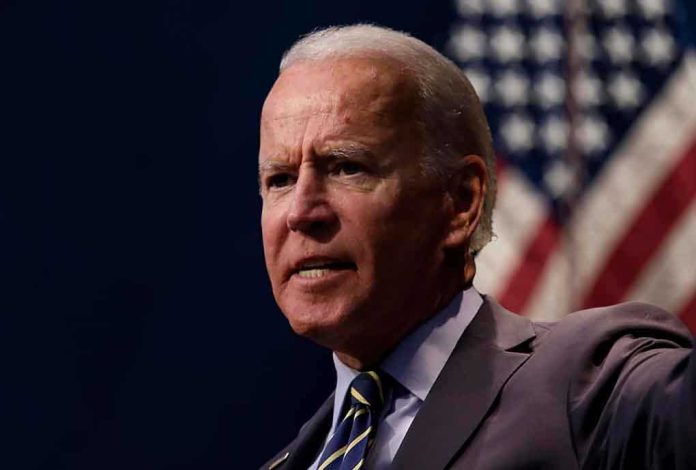 (RepublicanReport.org) – President Joe Biden's first year in office was, in the estimation of millions of Americans, a complete disaster. Making matters worse is the fact pandemic-related emergency powers have granted Biden even more authority than presidents typically have. According to one GOP senator, it's time to strip Biden of those additional powers.
Senator Roger Marshall (R-KS) has brought a resolution before the Senate that would take emergency power away from Joe Biden. The powers in question have been in place since then-President Donald Trump introduced them in March 2020.
The Kansas lawmaker suggested using the Congressional Review Act. He highlighted that only a 50% majority in Congress is necessary for the exercise of the legislative tool. Marshall, a medical doctor, claims people have had enough of COVID-19 restrictions allowed under the emergency authority, and it's time to get back to normal.
It's clear we need a new approach to COVID as we learn to live with it. That new approach starts with putting an end to the COVID national state of emergency. https://t.co/J4a7b81wE1

— Dr. Roger Marshall (@RogerMarshallMD) February 17, 2022
Marshall also said there's an ongoing shortage of nurses that vaccine mandates are contributing to, and these mandates are only possible because of emergency powers. He also claimed Biden's extended ability to borrow money under them would contribute to inflation if left unchecked.
Do you think the approach Senator Marshall is suggesting might yield benefits, or should we leave Joe Biden's emergency powers in place?
Copyright 2022, RepublicanReport.org