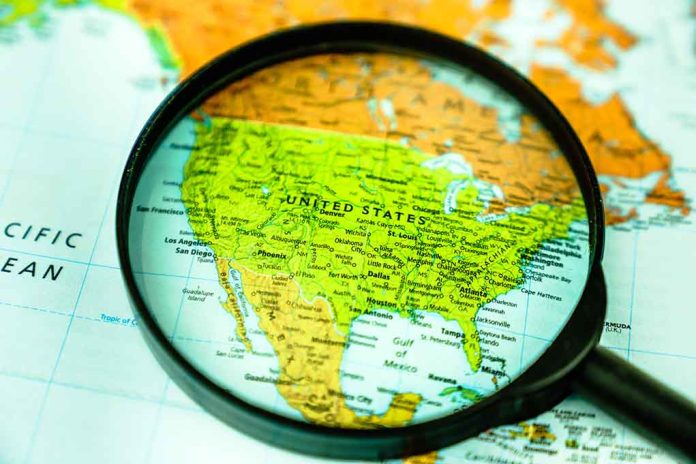 (RepublicanReport.org) – The Biden Administration has made the accommodation of immigrant populations, in various ways, one of its major priorities. President Joe Biden has taken a much more relaxed approach to new illegal immigrants than that of his predecessor, former President Donald Trump. He has also done a lot to make life easier for the migrants who are already here, promoting their naturalization as citizens by federal authorities. In fact, new records show there were more citizens naturalized in the US in fiscal year 2022 than every other year, bar two, in our history.
Almost 1 Million Immigrant Adults Swore Allegiance as US Citizens in FY 2022
The Fiscal Year 2022 Progress Report from US Citizenship and Immigration Services (USCIS) revealed that 967,400 adults became official US citizens by swearing their allegiance in official naturalization ceremonies in the 12 months between September 30, 2021 and September 30, 2022. Immigrant children who became citizens through their parents and other cases brought the number up to just over 1 million. This puts FY 2022 behind only 1996 and 2008 in terms of the number of naturalized US citizens in the space of a year.
How Has This Happened?
The Trump Administration was notoriously tough when it came to immigration. However, Joe Biden quickly did away with many of his border control policies upon taking office, creating a much more laissez-faire system for illegal immigrants.
Biden instructed federal immigration authorities to speed up naturalization application processes by removing barriers. In response to this, USCIS undid a Trump-era policy requiring naturalization applicants to answer certain civics questions that had been making the process too difficult for some, according to analysts. The agency also expanded the use of video interviews for candidates, which allowed for quicker processing times across the board.
Additionally, there is now a larger focus on access campaigns to ensure potential candidates are aware of how they can seek naturalization. These information efforts also target military service members who are entitled to streamlined naturalization procedures.
The continued surge indicates the large number of naturalizations could persist for years to come. Both USCIS and the State Department are processing a huge influx of requests for work permits, green cards, and other immigration-related documentation. USCIS says its current resources are stretched due to its intense workload.
Do you think this is a positive development for the United States, or should the government be focused on making things better for the individuals who were born here?
Copyright 2022, RepublicanReport.org