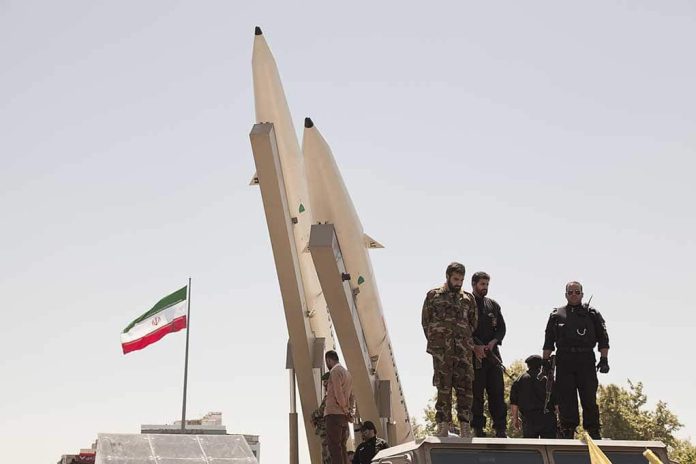 (RepublicanReport.org) – Among the long list of foreign policy challenges currently facing President Joe Biden and his officials is the long-running trend of poor relations with Iran. Talks to revive the Obama-era nuclear deal with the Middle Eastern nation have stalled several times, and now, Iran is causing problems of a different nature.
On Saturday, January 8, Iran announced official sanctions on over 50 American citizens due to the assassination of General Qassem Soleimani in January 2020. US military forces carried out the operation via drone strike in response to tactical threats the general posed at the time, as well as his history of attacking US targets. The individuals on the list include Joint Chiefs of Staff Chair General Mark Milley and Central Command Chief Kenneth McKenzie.
This follows similar sanctions Iran issued last year against former President Donald Trump, former Secretary of State Mike Pompeo, and eight others.
On Sunday, White House National Security Adviser Jake Sullivan responded to Iran's announcement forcefully. Sullivan warned of "severe consequences" should the country attack any US citizen, whether one of the 51 on their list or someone else entirely.
Yesterday Iran imposed sanctions on 52 Americans. Make no mistake: the U.S. will protect and defend its citizens. As Americans, we may disagree on politics or Iran policy. But we are united in our resolve against threats and provocations. https://t.co/2j4jqvpNPe

— Jake Sullivan (@JakeSullivan46) January 9, 2022
Iran's announcement of sanctions against US leaders may be largely symbolic. However, it doesn't bode well for our ongoing campaign to develop a less antagonistic relationship with the Middle Eastern nation.
Copyright 2022, RepublicanReport.org