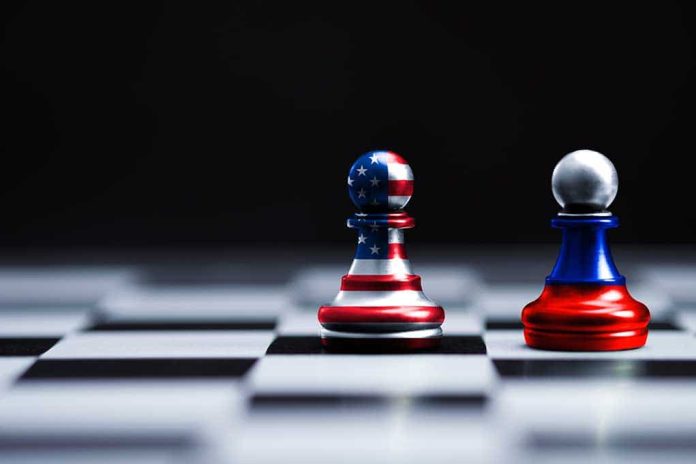 (RepublicanReport.org) – Negotiations between Russia and other European countries regarding a potential conflict in Ukraine have reached a crisis point. Many analysts believe an armed invasion is imminent. The Russian military reported it was withdrawing troops from the border region earlier this week, but US intelligence sources aren't so sure about the claim.
On Tuesday, February 15, Russian President Vladimir Putin expressed his satisfaction with new security discussions with Western leaders. The same day, his military claimed it was removing some troops from the border region, and there was alleged video evidence of the withdrawal taking place. However, US intelligence representatives say they cannot verify the claim at this point. NATO officials have also said there is no proof of a withdrawal.
Putin refuses to commit to a complete de-escalation of tensions and removal of troops from the border region despite his continued insistence he doesn't want to start a war. The Russian president says he remains firmly against the possibility of Ukraine joining NATO, but he would prefer to resolve the situation through negotiation rather than fighting.
Asked by @dpa if Russia will withdraw troops from border and commit to not invade, Putin says "we will act according to the plan..and the plan depends on what happens on the ground.." plus whether he gets concessions from NATO. So the threat is now explicit.

— Christo Grozev (@christogrozev) February 15, 2022
US diplomats remain uneasy about the situation, saying there's no evidence Putin truly intends to pull back and that war could break out at any time.
Do you think Russia will end up invading Ukraine?
Copyright 2022, RepublicanReport.org