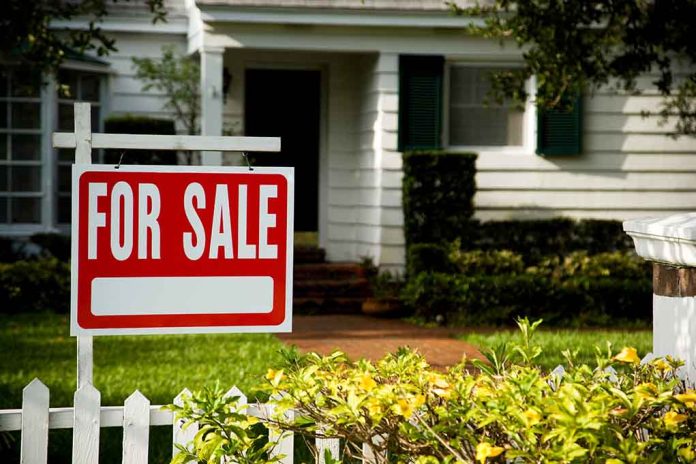 Housing Market SHAKE-UP? – Cancellations Reported!
(RepublicanReport.org) – Over the last couple of years, aspiring homebuyers have faced huge challenges. Prices climbed steeply, and supply dried up in many areas, leaving a lot of people stuck living in rental properties. Now, however, industry insiders have indicated the market is changing.
In a recent interview with MarketWatch, Redfin CEO Glenn Kelman revealed there has been a marked increase in the number of home-sale cancellations in the last number of months. The real estate agency boss stated many prospective buyers were "freaked out" by climbing interest rates and the related added cost of purchasing property.
Kelman's comments come following the release of a report from Redfin regarding recent market trends. It posits that dropping prices have actually had negative effects in some instances, as potential sellers have lost their enthusiasm and removed their listings. In other instances, sellers urgently looking for buyers have been forced to slash prices, which has caused sharp average price drops in some markets.
🇺🇸 #Housing | US #Home-Sale Cancellations Jumped in June as Buyers Backed Away – Bloomberg
*Roughly 60,000 deals fell through, equal to 15% of homes that entered into contract.
*Link: https://t.co/tO8IDE26Qf pic.twitter.com/vtPQTMO2Bc

— Christophe Barraud🛢🐳 (@C_Barraud) July 11, 2022
Location is a factor here, as some areas that became popular during the pandemic have started experiencing major drops in demand, according to the report. Boise, Idaho, is one example.
Despite these developments, though, homeownership remains too expensive for many middle-class Americans. Do you think this situation will continue to change?
Copyright 2022, RepublicanReport.org