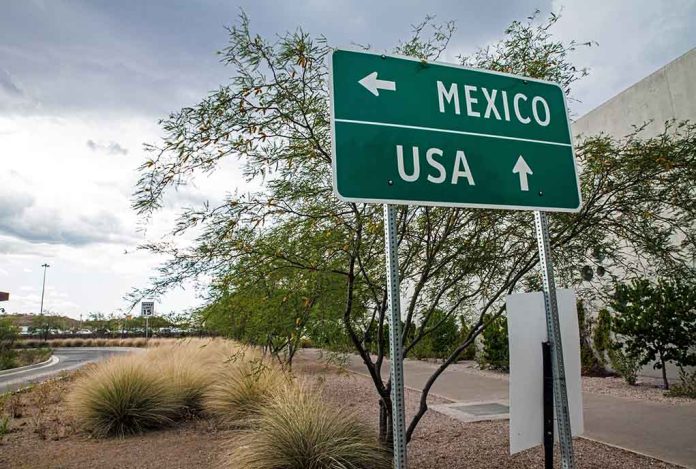 (RepublicanReport.org) – With Spring Break in full swing, American authorities have issued warnings against traveling to certain areas in Mexico due to increasing violence and kidnapping incidents. The warnings come after four Americans were abducted in Matamoros, a community along the border.
AVOID MEXICO TRAVEL: The warning was issued before the FBI announced four U.S. citizens were kidnapped in the northern Mexico border city of Matamoros. https://t.co/tcV1ey1c4u

— FOX 4 NEWS (@FOX4) March 7, 2023
All four Americans were traveling together when gunmen started shooting at their vehicle. Armed men then forced the tourists into a vehicle and drove off. Two of them were killed, and the other two were found alive days after the violent shootout. The incident serves as a reminder of the ongoing drug war in Mexico. Despite this, travel agencies have seen a boom in tourism, with bookings increasing compared to pre-2020.
While travel agents attempt to reassure their clients that tourist areas like Cancun and Riviera Maya are safe, authorities warned US citizens with plans of traveling to Cabo, Cancun, Tulum, and Puerto Vallarta to exercise caution due to the amount of crime and number of kidnappings. The government also advises travelers to increase their awareness after dusk in the downtown areas of Quintana Roo, where Cancun, Cozumel, Isla Mujeres, Playa del Carmen, and the Riviera Maya are located. Robert Almonte, a former US Marshal, spoke with DailyMail.com and believes that the "cartels are everywhere and anywhere in Mexico," claiming the government's warning doesn't do enough. The former Marshal also mentioned that travelers risk their lives when they visit Mexico for any reason.
Six states, including Colima, Guerrero, Michoacan, Sinaloa, Tamaulipas, and Zacatecas, are under the most significant "do not travel" warning. The White House has denounced the kidnappings and expressed its support for the victims' families.
While many Americans continue to travel to Mexico despite the risks, the violence and kidnapping incidents serve as a warning to all travelers planning to visit the country. It is essential to be aware of the current travel warnings and take necessary precautions to ensure personal safety.
Matamoros has become a hotbed for violence. The cartels and their violent tendencies have also infected other parts of Mexico.
Copyright 2023, RepublicanReport.org