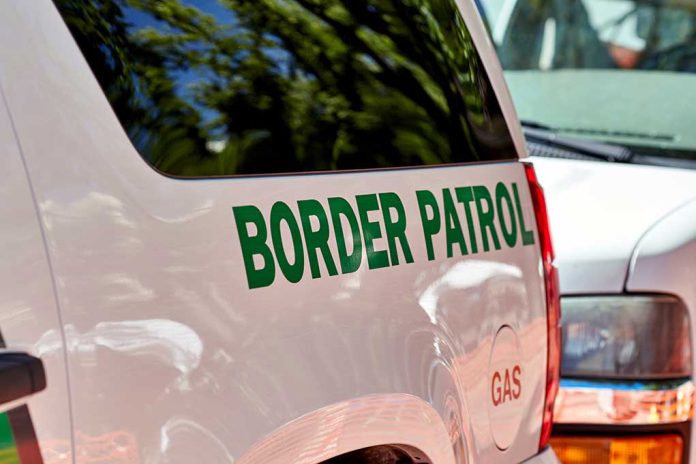 (RepublicanReport.org) – Former President Donald Trump enacted Title 42, which was an order allowing the swift deportation of migrants at the border during the pandemic.
Even though the action was intended as a temporary measure, the order is still in effect. Now, US intelligence officials are reportedly concerned it may soon end. In fact, the courts recently forced the government to end Title 42 for unaccompanied minors.
Experts fear the end of the policy will mean more than an estimated 170,000 migrants will try to cross the border with no fear of expulsion.
Ending Title 42 will bring about an even greater hell at the border!

"U.S. intelligence officials R privately bracing for a massive influx of more than 170,000 migrants at the Mexico border if COVID-era policies that allow instant expulsions…are ended." https://t.co/CJUJFf3FBQ

— Ford O'Connell (@FordOConnell) March 17, 2022
According to Axios, officials in the Biden administration are already bracing for a major increase in immigration numbers this spring. The Department of Homeland Security (DHS) labeled the preparations the Southwest Border Mass Irregular Migration Contingency Plan. The DHS estimates approximately 25,000 people are currently hiding in Mexico until the administration lifts the order.
With the coronavirus pandemic still part of the lives of every American, the end of Title 42 could also raise concerns about the possible increase of viral spread. White House spokesperson Vedant Patel stated officials are doing what they can to prepare but offered no specifics.
Considering border agents already struggle to keep up with the number of people coming across the border, officials worry a larger crisis is looming if a solid plan is not soon in place.
Copyright 2022, RepublicanReport.org