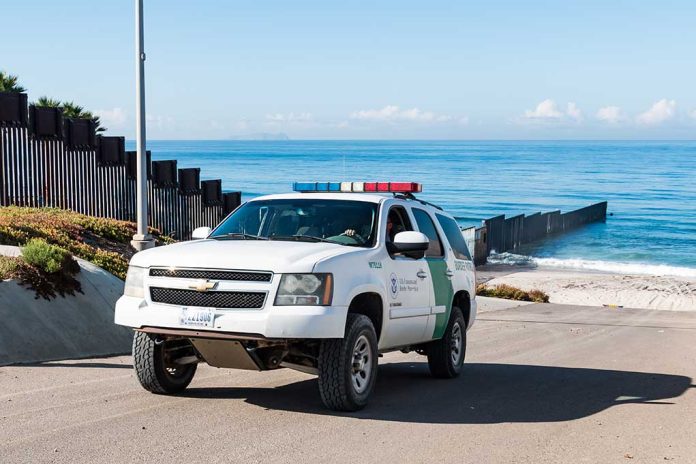 Smuggler Caught Using an UNEXPECTED Method to Move People
(RepublicanReport.org) – When it comes to the illegal immigration crisis currently facing the United States, stories about undocumented entrants coming across the Mexican border in a variety of ways often arise. In one recent story, the authorities apprehended a coyote and several migrants coming into the country from the North. The group's means of travel, a jet ski, is one reason the story has gained traction in the media.
According to a press release from US Customs and Border Protection (CBP), authorities working with various Canadian and American enforcement agencies apprehended four Brazilians and a US national allegedly involved in the scheme.
According to reports, agents with the CBP's Air and Marine Operations saw three individuals on a jet ski cross the St. Clair River, which runs along the US/Canada border near Port Huron, Michigan. Two disembarked and entered a vehicle, before two more migrants boarded the jet ski to make the same trip. The authorities detained all five people involved.
Human Smuggler and Four Migrants Apprehended From Canadahttps://t.co/4c8S13r4U9 @CBSANOR    @CanBorder  @CustomsBorder  @CBPGreatLakes @DFODetroit#LSN_PublicSafety #LSN_HomelandSecurity pic.twitter.com/4Hev0GrYrk

— Lake Superior News (@LakeSuperiorNew) August 24, 2022
Chief Patrol Agent Robert Danley praised the Detroit-based officials responsible for the bust. He said the alleged human smuggler and the Brazilian migrants had attempted a "brazen" entry during a time when the area was busy. He said they showed no fear of either the authorities or the general public.
Copyright 2022, RepublicanReport.org