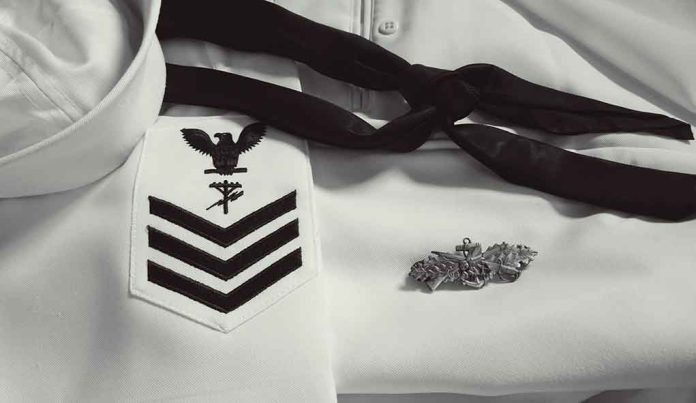 (RepublicanReport.org) – In the space of a month, four sailors at a single US Navy installation have died in apparent suicides. Military and police investigators are looking into the deaths. However, the families of the victims are questioning whether their relatives got the support they needed from the Navy.
4 sailors assigned to the Mid-Atlantic Regional Maintenance Center (MARMC) at Naval Station Norfolk, #Virginia, have died in suspected suicide deaths within a month.

Local and naval authorities are investigating the incident. https://t.co/jCld1xYJDl

— The Epoch Times (@EpochTimes) December 4, 2022
On October 29, Kody Lee Decker, a 22-year-old electronics technician, was found dead at the Mid-Atlantic Regional Maintenance Center (MARMC). Just a week later, on November 5, Cameron Armstrong died. The Navy called a mental health standdown on November 14 and brought in a civilian counselor, Kayla Arestivo. Then, Deonte Autry died in an apparent suicide the day the standdown began, and Janelle Holder followed on November 26.
MARMC public affairs officer Lt. Cmdr. Rochelle Rieger said the deaths are "currently under investigation by local police departments and the U.S. Navy," but relatives of the dead sailors aren't satisfied. The Navy has confirmed reports that the victims were already medically downgraded — for example, Decker was depressed following leadership problems at a previous unit. His father, Robert Decker, spoke to CBS News and said he's furious and demanded change from the Navy. "I want resources for the sailors," he said, "and I want leadership."
The counselor brought in after the first two deaths said she found widespread "hopelessness" on the post. For a military post, its 3,000-strong workforce is unusual. Half are civilians, the other half sailors — and of those 1,500 sailors, around 500 are on limited duty for medical reasons (including mental health), pregnancy, or personal circumstances that prevent them from deploying.
According to Arestivo, many MARMC personnel told her team they had thought about suicide, and her team was overwhelmed with the scale of mental health problems. Has the Navy accidentally assembled a unit of its most vulnerable sailors, then left them without enough support?
Copyright 2022, RepublicanReport.org