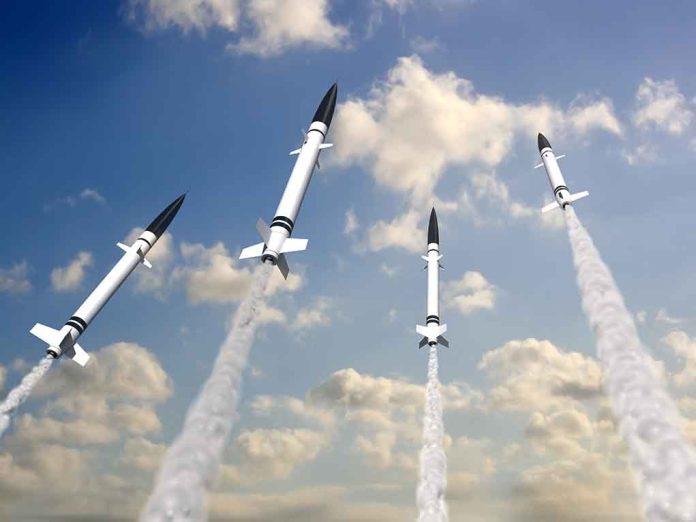 (RepublicanReport.org) – On March 23, the US Department of Defense announced that an unmanned aerial vehicle (UAV) that originated from Iran, hit a maintenance building on a base in northeast Syria, killing one US contractor and injuring five US service members and another American contractor. The strike happened in the middle of the afternoon.
In the same announcement, Secretary of Defense Lloyd J. Austin III said President Joe Biden authorized US Central Command forces to strike back. He said the group conducted airstrikes in East Syria at a facility known to frequent Iran's Islamic Revolutionary Guards Corps (IRGC) members. The attack was in direct retaliation to the drone strike earlier in the day, and sources say the United States made sure to minimize casualties while still sending a message: "No group will strike our troops with impunity."
House Speaker Kevin McCarthy (R-CA) reacted to the news, saying the US has to have the ability to defend itself.
.@SpeakerMcCarthy on U.S. retaliatory air strikes in Syria: "We have to be able to defend ourselves." pic.twitter.com/KK0JQO5hVT

— CSPAN (@cspan) March 24, 2023
According to NPR, Pentagon Press Secretary Brig. Gen. Pat Ryder said the US strikes were carried out by a pair of Air Force F-15 fighter jets that, they believe, "destroyed" the intended targets. A report from the Syrian Observatory for Human Rights (SOHR) stated 11 people, including two Syrians, have died in the US counterattacks so far. Newsmax reported that Iran's state Press TV claimed no Iranians had been killed, but said resistance groups would likely strike back. They did so on Friday, launching two more attacks at US bases, injuring one more service member.
NPR reported that President Biden made a statement after the Thursday strike during a joint news conference with Canadian Prime Minister Justin Trudeau. The US leader said that while America will "act forcefully" to protect its citizens, the United States has no interest in an escalating "conflict with Iran." Ryder echoed the president's sentiment.
Do you think the back-and-forth aggressive actions between the two nations will lead to more violence in the region?
Copyright 2023, RepublicanReport.org